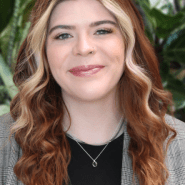 Available at multiple locations
About
Madeline graduated from the University of Saskatchewan in 2021 with a Bachelor of Science in Kinesiology. She has previous experience with personal training and fitness coaching. She has worked with a large variety of clients ranging from high performance athletes, to elderly populations, to everyday gym goers. With Madeline's prior experience, she has the tools to help her clients feel comfortable and knowledgeable while at the clinic. 
Additionally, Madeline has successfully completed her first responder training as well as sports taping and injury prevention. She is currently working toward finishing up her Canadian Society for Exercise Physiologist (CSEP-EP) courses.
When Madeline isn't working, you can find her reading, at the gym, travelling, going to sporting events/concerts, or hanging out with friends and family. Madeline also goes by "Madi"! Feel free to use whichever name you prefer. Madeline uses she/her pronouns.