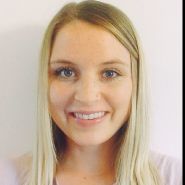 Available at multiple locations
212 - 8180 Macleod Trail S
About
Renee graduated with a Master of Science in Physical Therapy from the University of Alberta. Prior to this she completed a Bachelor of Human Kinetics from the University of British Columbia - Okanagan.
Originally from Vancouver, Renee grew up playing sports, with most time spent at the volleyball court. It was her love for sport and passion active living that led her to pursue a career as a Physiotherapist. Renee welcomes patients of all ages and conditions, and has a keen interest in sport related injury as well as complex/chronic pain.
Renee uses a combination of manual therapy, therapeutic exercise, and education to help optimize her patient's recovery. She is a strong believer in individualizing her treatment plans and working alongside her patients to help them attain their personal goals and lead a healthy lifestyle. With her passion for continuous learning, she is always integrating new techniques and knowledge into her practice.
Outside the clinic, Renee loves to keep active. Whether she is training for her next half marathon, playing volleyball, hiking a local mountain, or lifting weights, she is always finding a way to keep moving.