212 - 8180 Macleod Trail S 
Calgary AB, T2H 2B8
Hours of operation
Mon 7:00am-7:00pm
Tue 7:00am-7:00pm
Wed 7:00am-7:00pm
Thu 7:00am-7:00pm
Fri 7:00am-7:00pm
Sat 9:00am-1:30pm
Hours of operation
Mon 7:00am-7:00pm
Tue 7:00am-7:00pm
Wed 7:00am-7:00pm
Thu 7:00am-7:00pm
Fri 7:00am-7:00pm
Sat 9:00am-1:30pm
Sun Closed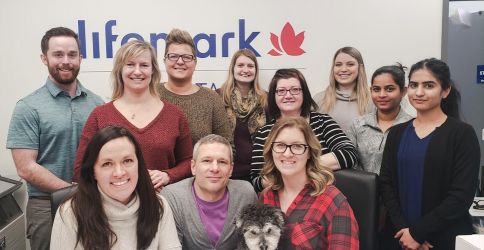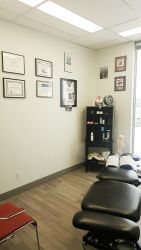 Our philosophy
Welcome to Lifemark Physiotherapy Heritage Hill. We are a multidisciplinary clinic offering many specialized physiotherapy programs for our Calgary area patients.
Let one of our highly trained staff help you get back on track and on the pathway to health. 
The clinic
Our staff includes skilled therapists and customer service representatives. We offer physiotherapy, massage and rehab treatment for a wide range of musculoskeletal injuries including sports injuries, motor vehicle collision injuries, repetitive strain injuries, work-related trauma and post-operative rehabilitation.
Parking and transportation
We are conveniently located in the Heritage Professional Centre in Calgary. Free parking is available.  
More about our services
Some of our specialized programs include:
• Physiotherapy
• Vestibular and dizziness program
• Concussion assessment and treatment
• Neurac therapy using Red Cord Suspension System
• Schroth scoliosis therapy
• Chiropractic care
• Massage therapy provided by registered massage therapists 
Additionally, our clinic has collaborated with Dr. Richard Boorman, a sub-specialized orthopaedic shoulder surgeon, to develop the Southern Alberta Shoulder Care Clinic (SASCC). This assessment clinic will allow you to access a multidisciplinary assessment with an experienced physician and a physiotherapist with a special interest in shoulder injuries and conditions.
More details can be found at www.lifemark.ca/shoulder-care
Common conditions we treat
Arthritis
Carpal tunnel syndrome
Frozen shoulder
Hand & wrist pain
Headaches
Herniated disc
Knee pain
Low back pain
Muscle sprains and strain
Neck pain
Plantar fasciitis
Post-surgery
Posture issues
Rotator cuff injuries
Scoliosis
TMJ