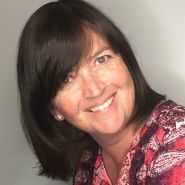 Available at multiple locations
212 - 8180 Macleod Trail S
About
Tamara graduated with a Doctor of Chiropractic from Palmer College of Chiropractic West in San Jose, California in June of 1998. Since graduating, Tamara has been licensed by and is in good standing with the Alberta College and Association of Chiropractors.
She has always had a keen interest in sports medicine and biomechanics and has been fortunate enough to work with various teams and athletes of all levels over the course of her career. Some highlights include being a part of host medical services at the Pan Am Games, medical coordinator at the World Track and Field Championships, part of the medical team for the Canadian Freestyle Ski Association, Association of Volleyball Professionals, Ironman triathlons, rodeos, rugby, wrestling and others.
Tamara utilizes ART (Actice Release Techniques), Graston and FAKTR instrument-assisted soft-tissue therapies, shockwave, Kinesio tape and spinal manipulative therapy to optimize patient outcomes and get the best results as efficiently as possible. Her passion for performance and recovery focuses on the body's ability to move, heal and optimize itself.  
Tamara strives to identify and treat faulty movement, loading and firing patterns within the body and her true passion is to help individuls in all walks of life achieve, maintain and enjoy a healthy, active pain free lifestyle. 
Tamara was born and raised in Calgary and continues to enjoy raising her three children in her hometown. Her children's schedules keep her on her toes while maintaining a busy chiropractic practice. She loves getting outside, and being in close proximity to the mountains allows for many fun, outdoor adventures.