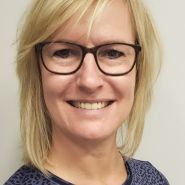 Available at multiple locations
212 - 8180 Macleod Trail S
About
As a vestibular physiotherapist, Nancy specializes in the assessment and treatment of patients with dizziness and balance conditions. In addition, she has specialized training in the treatment of concussion-related symptoms. Nancy continues to attended numerous post-graduate courses to ensure her treatment techniques and knowledge are current. Nancy has also studied craniosacral therapy and employs this technique with success.
Nancy has been practicing physiotherapy for 26 years. She is passionate about helping her clients achieve their goals and enjoys developing lasting relationships with her patients.
When not at work, Nancy enjoys keeping fit, meditating and travelling.