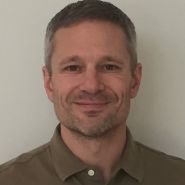 Available at multiple locations
212 - 8180 Macleod Trail S
About
Robin graduated from the University of Toronto in 2006 with a degree in Physical Therapy. Prior to this he completed an Honours degree in Kinesiology at York University and spent many years working as a personal trainer.
Robin has spent the last 11 years working in various outpatient settings treating patients with a variety of musculo-skeletal conditions. A typical caseload consists of workplace injuries, motor vehicle accidents, post-surgical patients, athletes and weekend warriors.
Since graduating, he has been furthering his education through additional course work. He has received training in dry needling (IMS) through Kinetacore, is a certified manual therapist with the Swodeam Institute and has taken several other manual therapy and exercise courses.
In his free time, Robin loves staying active. He enjoys working out, hiking, downhill skiing and biking. He likes to spend as much time as he can in the mountains with his family. He also loves cooking and eating.