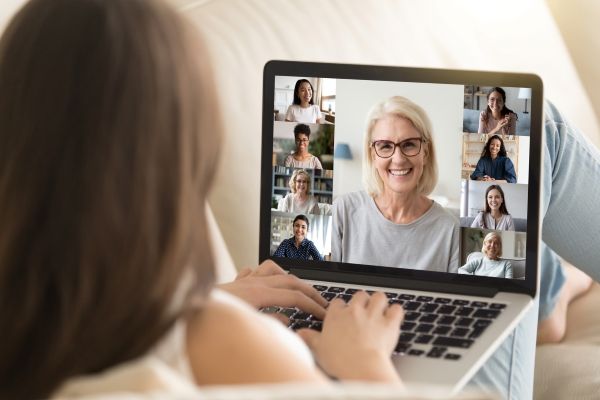 Typically, the holiday season is thought of as a time of happiness and joy, but for many people, it may be a time of loneliness. This may be especially true for this 2020 holiday season as COVID-19 restrictions are still in place in many parts of Canada. The following are some tips that may be helpful in dealing with isolation and loneliness this holiday season:
Take special care of yourself – Being good to yourself can help you feel better and enjoy your solitude more. This can include taking a relaxing bath, giving yourself spa treatments, sitting down with a good book, engaging with a hobby, or learning something new.

 

Know that you're not alone – Even though you may be feeling lonely, you're not the only one who feels this way during the holidays. Knowing that can help you to feel less alone. Many people are too far away to visit with family, or are mourning the loss of someone important to them. While it may not be pleasant to feel lonely, it's also OK to feel this way.

 

Connect with others – It's harder to feel lonely when you reach out to others for connection. This can include saying hi to neighbours from a safe distance, connecting with colleagues virtually, or calling a friend that you haven't spoken to in a while. If you can't be with family in person over the holidays, maybe try using Skype or Zoom to be with them over video.

 

Practice gratitude – Practicing gratitude has many benefits including boosting serotonin and dopamine in the brain (two "feel good" chemicals). When you're feeling like you're missing something, engaging in a practice of gratitude for what you DO have can be an antidote, as it's hard to focus on both at once.

 

Give to others – One way to feel less lonely during the holidays is by donating your time to a cause that is important to you. For example, you could help out at a local homeless shelter if that is an option for you. If you live in a region with tight pandemic restrictions, you can still donate new or used items by safely dropping them off. Helping those who are less fortunate can replace those feelings of loneliness with feelings of love and pride.

 

Set realistic expectations – Assure yourself that it's OK if things don't go "perfectly," and don't expect them to. If you are going through a tough time, be easy on yourself, and think about what you can reasonably expect for this holiday season.

 

Know that the winter season is temporary – This season will pass, and you will have gotten through the winter season intact. Think of each day as just another day, and stick to healthy routines as much as possible, such as regularly exercising and eating homemade meals.
If you are experiencing anxiety and are having a difficult time, we have occupational therapists, psychologists, psychotherapists, counsellors and social workers that can help.
Please check our locations page to find a clinic near you or book online to schedule an appointment.