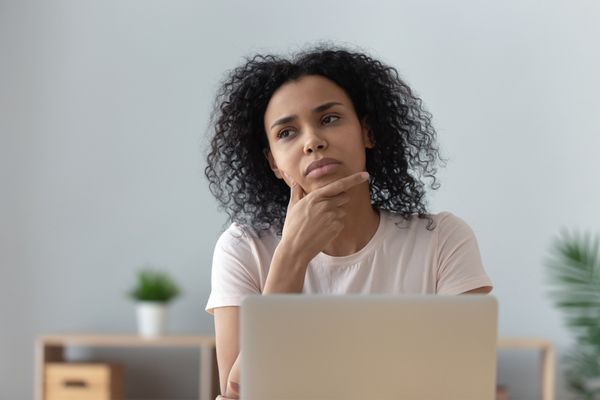 The pandemic has been tough and challenging. With vaccinations reaching more people, there is now a bit of light at the end of the tunnel.
Navigating feelings of optimism during this time can be tricky, you may feel hopeful one day and worried the next. How do we manage our physical and mental wellbeing when we have such radically changing feelings?
On the one hand, we may be dealing with feelings of sadness because we are unable to spend time with those close to us and / or participate in activities or run errands freely.
On the other hand, we may have found new hobbies, created virtual social networks, and relished the down time to reflect on what is truly important to us.
In many areas, restrictions have come and gone only to return again. These mixed messages can be frustrating, as they create a continuous feeling of starting and stopping.
It can almost feel like a swinging pendulum at times. So how do we manage? Here are a few tips and tricks to help:
1. Generate a quick win in your life – something you put your mind to and were able to accomplish.
For example, reaching out to someone you have not talked to in a long time, completing a workout, trying a new recipe, etc. Then celebrate the quick win – something that reinforces your success. More importantly, take a mental note of the things you did to achieve that quick win.
2. Sustain that feeling of a quick win by chasing the next goal. Stay focussed on the next achievable goal you are setting.
Perhaps it's part of a long-term project to push yourself out of your comfort zone, or maybe it's deciding to work away at an overdue list of things that were put off.
3. Spend some time reflecting on the conversations you have with yourself (self-talk). How we talk to ourselves is a strong indicator of how we handle success and adversity.
Being able to build adaptive self-talk can provide us with the momentum we need to move forward, particularly when change is constant.
Resilience is necessary to adapt to the swinging pendulum, so become aware of your self-talk. Ask yourself if it is motivating and inspiring or hindering and crushing.
Keeping track of your self-talk each time an event takes place will allow you to see what is helping and what is not, and help you find ways to get the most of your self-talk.
How we talk to ourselves matters and has the power to move us forward when we are tired of dealing with constant change. We can do this!
If you feel like you need support, please reach out. Check our locations page to find a clinic near you or book online to schedule an appointment.