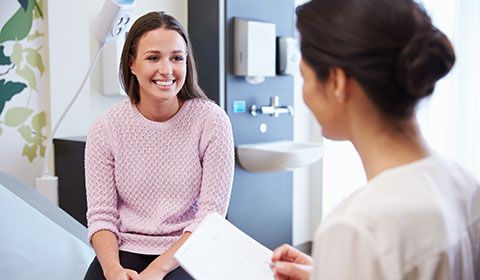 Your pelvic floor muscles do a lot: they support the organs above them, control the bladder and bowel, and play a part in healthy sexual function. They also work with your abdominal and back muscles to stabilize and support your spine.
When something goes wrong with your pelvic floor muscles, it can lead to leakage, constant trips to the bathroom, sexual frustration and pain. Pelvic health is a big deal.
Though in the past resources have focused more on women's pelvic health, awareness is growing about this being an issue for both men and women. With that awareness comes information on all the options available, such as physical therapy, for recovering and maintaining good pelvic health.
What is pelvic health physiotherapy?
Pelvic health physiotherapy (sometimes called pelvic floor physiotherapy or pelvic physiotherapy) is the assessment and treatment of conditions involving the pelvic floor and the symptoms that result from problems in this area.
It usually starts with an external and internal (vaginal and/or rectal) examination of the pelvic floor muscles and soft tissue, identifying imbalances and dysfunction that are causing your symptoms. If you have concerns or reservations about the internal examination talk to your therapist at the initial visit. Together you will decide when and if this exam is appropriate for you. Your concerns matter and will help to shape your treatment approach.
Your physiotherapist will then develop a customized treatment plan using a variety of approaches such as manual therapy, pelvic floor muscle facilitation and exercise programs, soft tissue release and more.