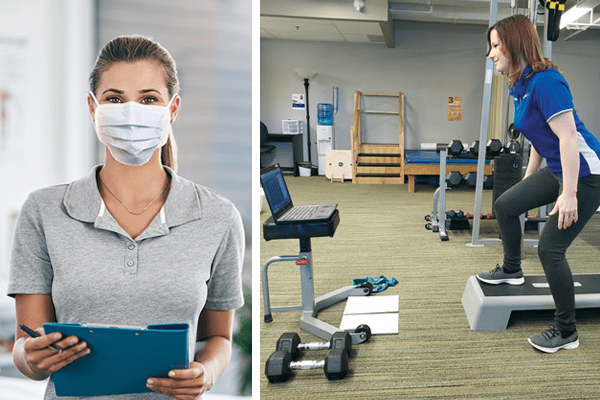 With Canadian provinces easing restrictions surrounding COVID-19, many Lifemark clinics across the country have resumed in-clinic care.
We have a "new normal"; a new way of providing care to you, our clients.  We've implemented a variety of in-clinic measures to ensure the health and safety of both our clients and our team. These include: social distancing, restricting the number of individuals in our clinics; mandatory PPE, stringent cleaning guidelines, and ensuring proper training for and adherence of these measures by our staff.
We encourage our clients to also continue using Virtual Care whenever possible. Virtual Care allows us to mitigate the spread of COVID-19, while at the same time, providing high quality and effective care at the convenience of our clients.  It allows us to educate, provide and progress exercises, advance your treatment and most importantly, to pull back the curtains on your environment. We can more easily recognize the challenges of a work, home or play environment and offer advice to better equip you to resolve or work with these challenges.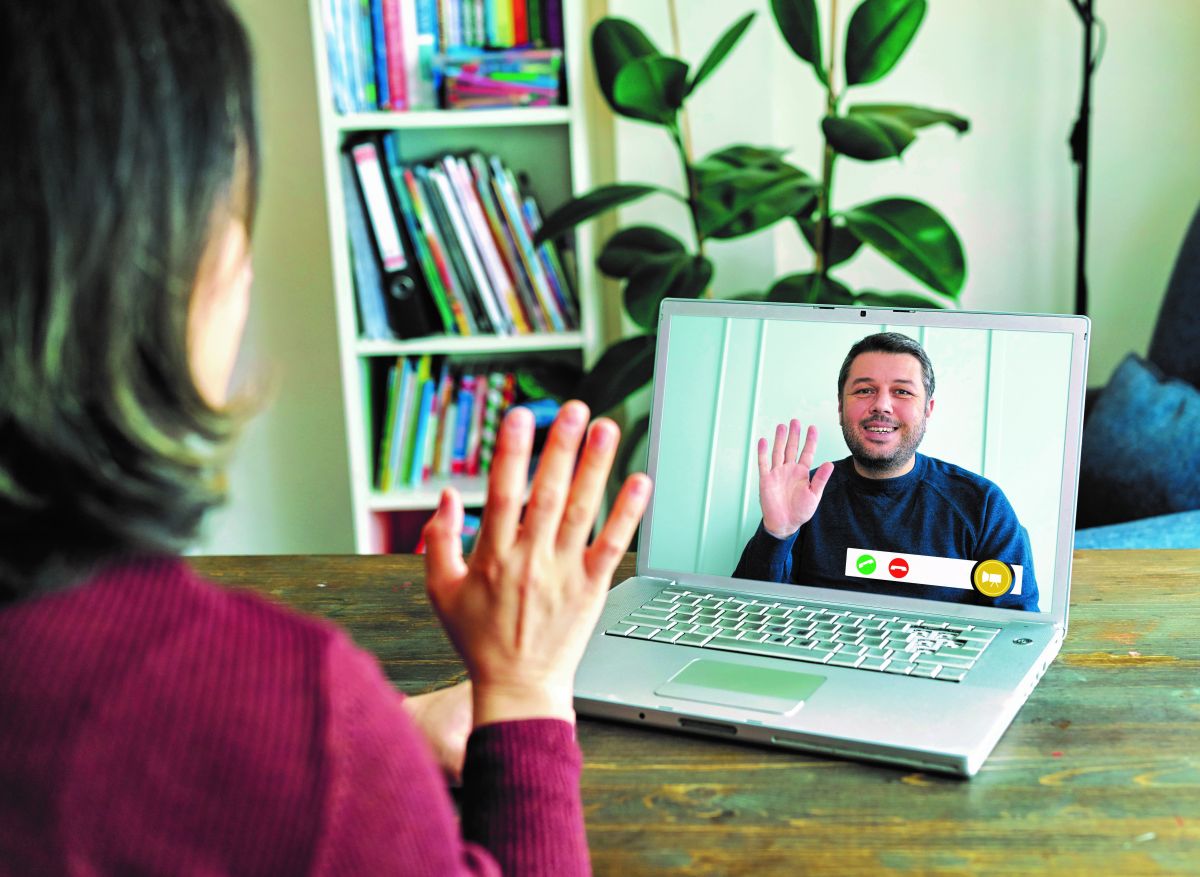 Combining virtual and in-clinic appointments – hybrid care
In many instances, best practice (and our regulatory colleges) are calling for a combination of these two delivery models. We are referring to our new delivery model of in-clinic care combined with virtual care,  as "hybrid care." Hybrid care offers clients varying options and provides our clinicians opportunities previously unavailable to us.
For instance, let's say you are coming into one of our clinics for an in-clinic evaluation with a physiotherapist for a lower back injury. Your physiotherapist can complete your evaluation, develop a personalized treatment plan, then schedule virtual appointments with you to follow your progress over the next few weeks. If you experience an exacerbation and require further in-clinic care, or if you require modalities not available through virtual care, your physiotherapist can cancel a virtual appointment and reschedule it as an in-clinic appointment.
Client feedback on our hybrid care model has been overwhelmingly positive. The benefits of hybrid care include, but are not limited to:
•    Mitigating the transmission of COVID-19 related risks
•    Increasing the flexibility for scheduling
•    Allowing an opportunity for clinicians to gain a first-hand experience of a client's ergonomics, environment, etc.
•    Reducing the need for clients to leave work or home or take time for driving to/from appointments
•    Avoiding child-care needs
•    Allowing opportunities for those in remote locales, on vacation within the province, transportation issues or driving anxieties to access care
•    Allowing for the sharing of on-line documents and other useful materials to better educate our clients
•    Allowing greater access to multi-disciplinary teams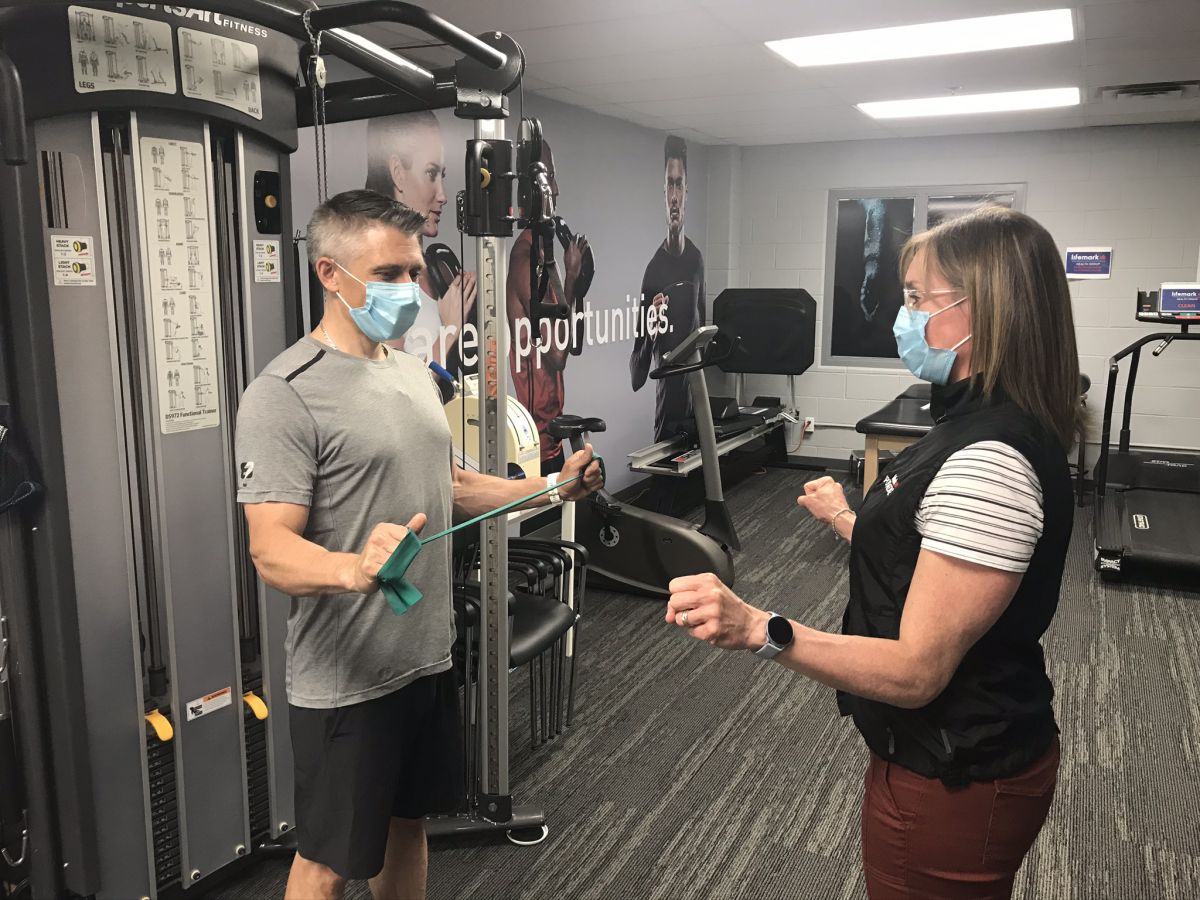 If you remain uncertain about using video conference technology and our Virtual Care services, we encourage you to contact a Lifemark clinic representative and allow our team to address your concerns. We use a secure, private, time-stamped, web-based platform.  For further information about Virtual Care options, we ask that you explore our introduction video or turn to this useful article.
If Virtual Care is not a viable option, we ask that you call to schedule an in-clinic appointment.
For further guidance on hybrid care or to schedule an appointment, check out our Locations page to find a Lifemark clinic near you or book online to consult a Lifemark clinician.