Reg. PT., M.Sc.PT., H.B.K. | National Director of Program Development, Specialty Services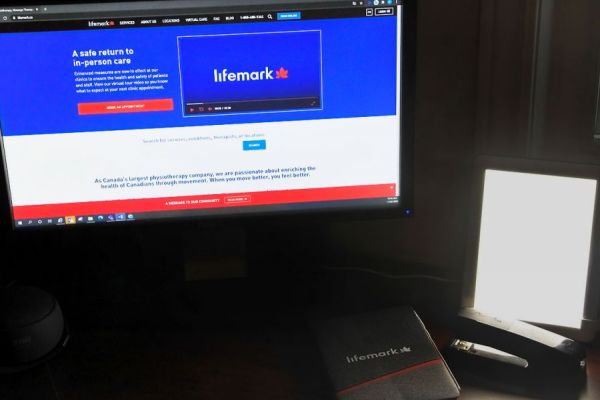 As I sat down at my desk this Monday morning with the dreary October morning skies outside my window, I found myself feeling very low – moody, and lacking motivation and concentration. Overall, I had extremely low energy, and I could feel my depression ramping up. It is SAD season – Seasonal Affective Disorder was telling me "here I am!"
On the bright side (pun intended), I started using light therapy last year after reading a few articles that explained how it worked and why people with symptoms like me were using it. This morning, I reached over to the side of my desk, clicked on my light therapy light, and started to get to work.  Within about 10 minutes I started to feel better.
What is light therapy and how to do it
Light therapy is meant to mimic or reproduce the positive effect that natural outdoor light has on your body.  Natural outdoor light or bright light used in light therapy stimulates cells within your eyes (on your retina) that are connected to the part of your brain that helps to control your sleep-wake cycle (circadian rhythm). Activating this part of the brain early in the day has been found to help to restore a normal sleep wake cycle and more importantly for me, reduce the negative effects of SAD. 
When starting light therapy, I did a lot of reading to make sure that it was right for me. I also spoke to my therapist and doctor about it (highly recommended before starting any new treatment to ensure it is safe and best for you).  After getting their support and advice I purchased a light box that met the suggested criteria found to be most successful in the literature – one which produces 10,000 lux of light and produces as little UV light as possible (easily found online or in your local big box stores).  Next, I set up my light.  It is recommended to do light therapy in the morning, as close to when you wake up as you can.  For me, this means after the kids are off to school and I am sitting down at my desk to get to work. 
I found a place at the recommended distance from my face (40-60 cm) and off centre to my work surfaces.  It is important for the light to project onto your eye area as it has to stimulate those cells on your retina but you are not supposed to look directly at it due to risk of damage to your eyes. 
I also learned that it is important to be consistent with my light therapy sessions.  I set a timer for 30 minutes when I turn my light on and work with it on until the timer goes off.  I also found it was most beneficial when I did it every day (or at least 5 out of 7 – no one is perfect) in the fall and winter months.   I will say, I had to gradually build up to 30 minutes because at first the light was a bit overwhelming and I started with only 5-10 minutes.
Although light therapy definitely helps my SAD and depression symptoms, it is not a cure.  And, although light therapy for SAD has been found to be at least as effective as anti-depressant medications for some, I use light therapy in conjunction with the anti-depression meds I take year round.  I personally have found that using light therapy during the fall and winter months helps to reduce my symptoms.
When I feel a bit better I am able to do the other things I need to do to keep myself feeling as good as I can – eating right, getting restorative and adequate sleep and exercising, along with working with my therapist.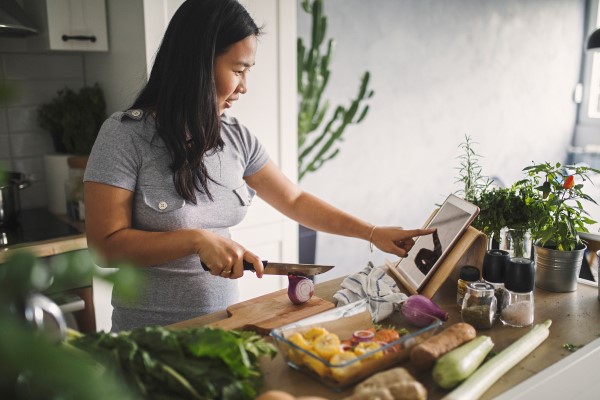 I will say, I have found light therapy to be very helpful for me but it isn't for everyone.  It is important to talk to your doctor or health professional to ensure it is right for you.  Although light therapy is largely regarded as safe there can be some side effects such as eye strain, nausea, headaches and it is especially problematic with some conditions such as bipolar disorder.  There are also certain medications and conditions that make people more sensitive to light so it is important to do your homework.
As we move into the fall and winter months with shorter days and longer nights I am thankful to have discovered light therapy to help me manage and make my way through.  It is ok to not be ok!  It is important that we reach out for help when feeling low, that we talk to trusted friends, family members and/or a therapist about how we are really feeling and stop hiding beneath the stigma of mental health disorders.
If you are looking for a therapist to connect with about your mental health, we are here to help! Find a therapist near you.
Reg. PT., M.Sc.PT., H.B.K. | National Director of Program Development, Specialty Services