Author Details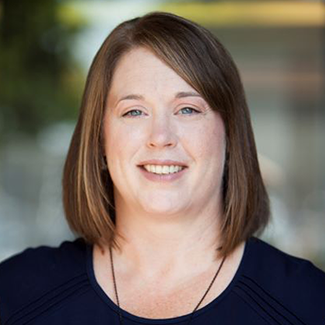 Reg. PT., M.Sc.PT., H.B.K. | National Director of Program Development, Specialty Services
In March 2021, COVID-19 surpassed its one-year anniversary of being classified as a global pandemic. With more than one year of viral spreading behind us, we now understand some of the long-term effects of the virus on the human body.
We know that the virus can affect multiple body systems (including the respiratory system, nervous system, musculoskeletal system, cardiovascular system, and digestive system). Many individuals will recover fully after COVID-19 and experience no symptoms following viral clearance, but others will be affected by symptoms weeks-to-months after "recovery." Many studies are now being conducted to study these "COVID-19 long haulers" who suffer from residual symptoms for a long period of time.
What is a COVID-19 long hauler?
A COVID-19 long hauler is an individual who has symptoms of the virus persisting beyond live viral presence within the body. Long-lasting symptoms often occur after severe COVID-19 infections (hospitalized patients) but can also occur after relatively mild infections.
Long-lasting symptoms have been clinically classified into two separate categories based on duration of symptom manifestation:
Post-Acute COVID-19
Presence of symptoms extending beyond 3 weeks from initial onset.
Chronic COVID-19
Presence of symptoms extending beyond 12 weeks from initial onset.
Other common names for COVID-19 long haulers
Recently, a new term has been coined giving a scientific name for COVID-19 long haulers. This name is Post Acute Sequelae of SARS-CoV-2 (PASC). Other common names circulating in the literature and public include: Long COVID, long-lasting COVID, and post-COVID syndrome. Each of these names refer to the same manifestation of symptoms after recovery.
Why are some people affected and not others?
Research has yet to determine why some people's symptom recovery is prolonged. Some potential contributing factors include:
Weak or absent antibody response
Damage to various organs/systems throughout the body
Inflammatory reactions
Deconditioning
Chronic stress, PTSD, depression, or anxiety resulting from isolation or having the virus.
Common symptoms
COVID-19 impacts more than just the respiratory system, and the long-lasting symptoms seem to be multi-system in nature. Many individuals will experience cough, low-grade fever, generalized fatigue, headaches, loss of taste or smell, muscle or joint pain, rashes, and mental health conditions for a long period of time after COVID-19 infection.
Diagnostic tests
COVID-19 long haulers experience a cluster of symptoms which are also present in various other diseases. As a result, there are currently no specific diagnostic tests for post-COVID syndrome. To date, diagnosis of PASC will be given based on the presence of lingering symptoms following infection with the COVID-19 virus. Despite the lack of diagnostic tests, rehabilitation professionals are already well equipped to treat the symptoms often present in PASC.
Who can help?
Physiotherapists are well equipped to assess, manage, and treat individuals with a multitude of issues/symptoms of long-lasting COVID-19. With cardiorespiratory, neurological, and musculoskeletal knowledge, physiotherapists can treat individuals to help them achieve independence, reduce pain, and restore function. Through guided exercise and patient education, physiotherapists can help individuals achieve baseline health following a COVID-19 diagnosis.
Occupational therapists can help people resume participation in a variety of everyday tasks (leisure activities, caring for themselves, living independently, etc.). They can help individuals with cognitive challenges and/or mental illness manage their conditions and help them return to normal living. Occupational therapists are also well equipped to help people return to work following a long-COVID diagnosis by adapting how they do their job or making changes to the work environment.
Psychologists can help COVID-19 long haulers overcome or manage their psychological issues using a variety of treatment techniques. They are trained to assess and diagnose mental health issues, such as those present in post-acute or chronic COVID-19. Individuals who have been isolated and/or have contracted the virus may benefit from seeing a psychologist to help with mental stability or overcome depression, anxiety, or chronic stress.
Dieticians are uniquely trained to help people understand food and how diet impacts their health. COVID-19 Long Haulers with various symptoms including altered taste and smell, loss of appetite or weight, gastrointestinal issues, etc. may benefit from seeing a dietician.
Speech-Language Pathologists can help individuals with swallowing and speech concerns following COVID-19. COVID-19 long haulers with breathiness, hoarseness, difficulty talking/projecting, consistent throat clearing, and/or dry mouth or throat may benefit from seeing an SLP.
At Lifemark we are proud to share that we have provided additional and up-to-date training to our clinicians to ensure those working with COVID-19 long haulers have the relevant disease related knowledge and skill set to fully support these individuals in their communities. Our team of multidisciplinary clinicians can help address the physical symptoms, which may include extreme physical deconditioning, reduced respiratory capacity, impaired cardiac function and difficulty swallowing, in addition to psychosocial impacts like stress and cognitive issues such as confusion.
Management for COVID-19 long haulers
Although a PASC is relatively new condition, rehabilitation can be beneficial for the management and treatment of post COVID-19 symptoms. The goal of rehabilitation is to get individuals back to their pre-COVID quality of life. With careful pacing and prioritization of symptom management, people can expect a gradual improvement of most symptoms. Most (but not all) individuals recover well with 8-12 weeks of light exercise and symptom specific management. With rehabilitation, people can expect an increased quality of life and an ability to get back to normal daily activities.
To learn more about how our clinicians can support those who are experiencing Long-COVID symptoms, watch the webinar about our Post COVID-19 Rehab and Recovery Program, or check out the program services page.
This blog was written by Sydney Holden - a physiotherapy student at Queen's University.
Author Details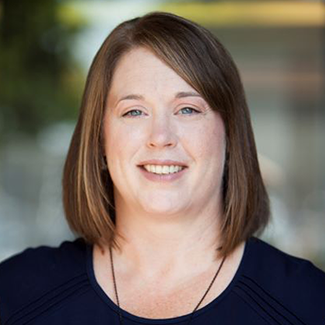 Reg. PT., M.Sc.PT., H.B.K. | National Director of Program Development, Specialty Services