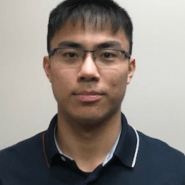 Available at multiple locations
About
Aaron obtained his Master of Science in Physiotherapy (MScPT) degree from Queen's University in Kingston. Prior to that, he obtained his BSc from the University of Western Ontario.
Throughout his physiotherapy education and career, Aaron gained experience and expertise working with a variety of clients, ranging from young athletes, weekend warriors, MVA clients, to senior population, treating a wide range of musculoskeletal and neurological conditions. Moreover, Aaron has developed a broad repertoire of manual therapy and exercise prescription skills, and has helped countless clients to reach their goals, whether it is pain reduction, return to activities of daily living, return to work, or return to sports.
In his free time, Aaron enjoys a good podcast, sci-fi movies, working out, and some good sushi.