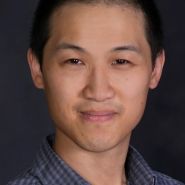 Available at multiple locations
About
Abraham is a physiotherapist who graduated from the University of Alberta in 2011. His therapy practice is centred on the core idea of "freedom through mobility" and utilizes three main treatment approaches: education, manual (hands-on) therapy, and therapeutic exercise. His goal is to work with you to understand what is your body's functional movement patterns.
In addition to his university education, he has done additional training in the Foundations of Targeted Clinical Exercise Prescription (2014) and is certified in NKT™ Level 1 (2019). NKT, or neurokinetic therapy, focuses on understanding the relationships between a person's dysfunctional patterns of movement and the brain. It uses therapeutic exercises to teach the brain how to move better.
With education, you will learn more about your condition/injury and appropriate ways to optimize their effect on your movement. With manual therapy, he will work with you to free up stiff regions of your body. With exercise, you will have a better understanding of how to strengthen your body and/or loosen the tight muscles and joints.
Whether you are an individual who acquired injuries through sport or work, a motor vehicle accident client, the average Joe working 9-to-5, or are simply wanting to improve the overall health and mobility of your body, Abraham wants to work with you toward achieving your goals.
Abraham is happily married to his wife, Hikari, and they have a beautiful daughter named Mariko. When he is not working with clients, he is either spending time with his family, problem-solving a route in an indoor rock climbing gym, or travelling around beautiful Alberta.