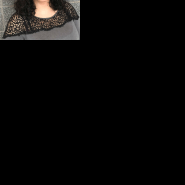 Available at multiple locations
2200 Rutherford Rd.
Unit 12

3420 Hurontario St, Suite 301
About
Amara graduated from McGill University in 2022 with a MSc.A in Occupational Therapy after completing a BA Hon. from the University of Toronto. Amara works with a range of adult and older adult clientele in the area of motor vehicle accidents, concussion, long term disabilities, and work place incidents.
She aims to provide support to progress her clients' functional performance and satisfaction with their daily meaningful activities. She believes in a "client first" approach to collaborate and prioritize client goals in what they would like to achieve.
Amara is certified in ergonomic assessments and is also part of Lifemarks Senior Wellness Program. She is continuing her education into providing mental health support with a focus on Cognitive Behavioural Therapy.
Outside of work, Amara enjoys exploring Mississauga's multicultural food scene with friends and family, along with walks in nature and a good book. Amara is from a South Asian background and fluent in Urdu/Hindi.