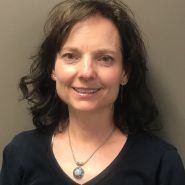 Available at multiple locations
15379 Castle Downs Road Northwest
#201
About
Carmen graduated with a Bachelor Science in Physical Therapy with Distinction from the University of Alberta in 1989. After gaining experience in multiple treatment areas including inpatient and outpatient orthopedics, spinal cord injuries, chest physiotherapy, burns and plastics, intensive care unit and post-op heart surgery care at both the Misiericordia and University of Alberta Hospitals in Edmonton, Alberta, Carmen began working at Lake Beaumaris Physiotherapy. During this time, Carmen completed her first three levels of orthopedic courses to specialize in assessment and treatment of musculoskeletal conditions.
Carmen has always strived to get the best results to help her patients; therefore, she completed her medical acupuncture in 1995 at the University of Alberta taught by Dr.Steven Aung. Recently Carmen has also established an interest in woman's pelvic floor physiotherapy and has received training to treat female incontinence.
Carmen has over twenty years of experience in treating musculoskeletal injuries and disorders. She is constantly reviewing and researching to establish new and better ways to get the best results for her patients. She loves to learn more about the body, treatment techniques and exercise, to make her treatment more effective to help people reach their full potential.
Outside of work, Carmen has three children including two boys and one girl that keep her busy, however she always finds time for exercise including weights, running and participating in sports and physical activities with her children. Exercise has always been an important part of Carmen's life and she believes that an active lifestyle is important. Carmen also believes it is important to teach her patients strategies to continue management of their condition at home.
Carmen treats all types of muscle and joint injuries whether they occurred at home, work or in sports. She says, "The best part of my job is when people tell me they are feeling so much better and able to return to their preinjury activities".