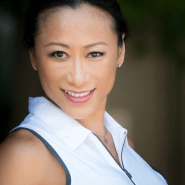 Registered Massage Therapist
Available at multiple locations
About
Celia has been practicing massage therapy for over 15 years with experience in both clinical and spa settings. Believing that "not all knowledge is taught in one school", she brings a diverse and multidisciplinary approach to her work, combining techniques and elements from various modalities including Swedish, Myofascial work, Thai Massage, Trigger Point Therapy, and Traditional Chinese cultural medicine.
Her background as a certified yoga instructor in conjunction with her studies from Thailand allow her to provide effective unique treatments that integrate stretching, movement, and breathwork, with an emphasis on mindful bodily awareness and the release of muscular tension and mental stress.
Her goal is to create long term positive changes in the body, using a firm touch to melt tissue rather than trying to force through excessive pressure, which she believes is often counter-productive.
Her calming temperament, integrative technique, and passion for this work make her fit to perform anything from simple relaxation and stress reduction to general wellness to focused clinical treatments. Her goal is to educate and empower her clients to improve their physical health goals. Her massage style is meditative, flowing and restorative.