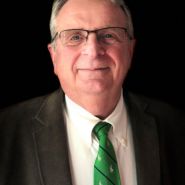 Available at multiple locations
About
Dr. Bourque graduated from Laval University in 1978 with a Doctorate in psychology. Dr. Bourque has a Certificate of Registration as a Psychologist in the Province of Nova Scotia as well as a License in Psychology from the College of Psychologists in New Brunswick.
Dr. Bourque is a full-time professor at the University of Moncton where he's been employed for more than a decade. Over the years, Dr. Bourque has worked in various clinics in New Brunswick and more recently the Lifemark clinic in Amherst, Nova Scotia.
He has followed various specialized workshops in pain management and mental health invention. His approach to clinical intervention using various clinical assessment, behavioral and cognitive treatment intervention approaches is based on Health Psychology.