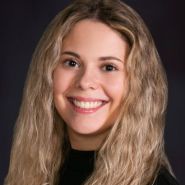 Available at multiple locations
About
Erika graduated from the University of Alberta with a Master of Science in Occupational Therapy. Prior to her graduate studies, she completed a Bilingual Bachelor of Sciences where she discovered an interest for both physical and mental health.
As a therapist, Erika's goals are to take a holistic, collaborative, and evidence-based treatment approach with her clients. Her main areas of interests include mental health, sleep hygiene, fatigue management, vocational rehabilitation, and chronic pain management. Erika looks forward to creating a safe and comfortable space to support clients reach their functional goals and work towards their recovery.
Outside of clinic, Erika enjoys a good book and a cup of tea. She also loves spending time with her family, exploring the outdoors, traveling, and discovering new places to eat!