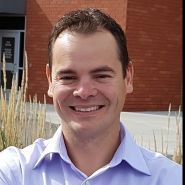 Available at multiple locations
About
Jamie is a graduate of the University of Western Ontario and has been happy to be working and living in the Bowmanville community for the past 15 years. He has worked in a variety of Physiotherapy settings over that time, including orthopedic rehabilitation in clinics as well as older adult rehabilitation in the long term care and retirement home settings. 
Jamie enjoys working with patients one to one and spending the time to rehab and also looks at the root of the problem causing injury and pain. He believes in order to gain long term relief from injuries that looking at the entire scope of a patients, work and lifestyle are important. 
Jamie keeps active with sports and exercise in Clarington as well as enjoys coaching his kids skating and hockey lessons. He also enjoys all the festivals and charity events that Clarington has to offer!