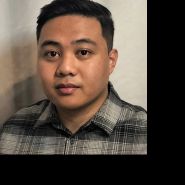 Registered Massage Therapist
Available at multiple locations
100, 109 Quarry Park Blvd SE
About
Jim received his 2200 hour Massage Therapy Diploma at Mount Royal University, graduating in the class of 2020. Before his introduction to the practice, he was intrigued by the wellness and fitness industry. Using his personal experiences through this journey, began to take interest in helping others attain their goals. Upon discovering a passion for helping others, he decided he wanted to further his education in the industry which ultimately led him into massage therapy. Since then, Jim has obtained training at the highest level of education and national standards there is in massage therapy.
For his final research study at Mount Royal University, Jim focused on the effectiveness of massage therapy on injuries such as chronic whiplash-associated disorders. This study allowed him to become familiar with the rehabilitation process as well as how to reduce the possibility of any long-term effects in acute situations. Apart from whiplash, he takes a comprehensive approach to wellness with an emphasis on treating different types of chronic and acute conditions.
His treatments are tailored and unique to the clients' needs which may involve techniques such as: manual therapy techniques, myofascial techniques, deep tissue massage, and more. Moving forward, Jim aspires to develop his skills within these techniques through conducting research and continuing his education in more advanced courses.
Outside of work, Jim enjoys being outdoors and hiking in the mountains. He has an interest in computer gaming, specifically titles popular in competitive Esports. With the rapid growth of Esports, he would someday hope to become an integral part of the health and wellness aspect of the industry. Jim believes that no matter what you're doing, efficient movement plays a vital role in performing at your optimal self.