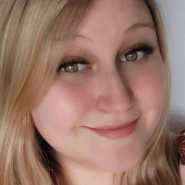 Available at multiple locations
About
Katherine is an new graduate who just finished her registered massage therapy program with honours.
Coming from a previous health care background, it is in Katherine's caring nature to help people.
Katherine believes in listening to her clients to build individually tailored treatment plans that work best for them and to find a natural holistic approach for treating, whether it be injuries, pain, stress, tension, general wellness, and relaxation in a safe relaxing environment.
Katherine has completed her cupping course this year, and looks forward to adding this skill to her treatments where applicable.
When not massaging you can find her spending time with her husband and daughter either gardening, fishing or spending time with their animals.