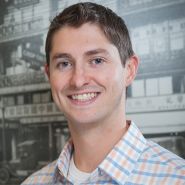 Available at multiple locations
About
Kevin graduated with a bachelor's degree in Human Kinetics in 2008. He worked as a personal trainer for one year prior to returning to the University of British Columbia where he received a Master of Occupational Therapy in 2011. Kevin has worked as an Occupational Therapist in a consultative and an employee based capacity.
His field of interest is brain injury and has worked in this field since graduating. Kevin believes that the key to recovery is multi-faceted, but that a combination of education, process training, functional training and continued feedback regarding progress best facilitates the recovery process.
Kevin continues to seek out continuing education courses to further his skill set and practice competency. Specifically, he has attended courses pertinent to concussion management, post concussion syndrome, visual difficulties secondary to brain injury, tinnitus and hyperacusis, as well as sleep disturbance post brain injury, among many others.
Kevin continues to keep active by playing soccer, hockey, snowboarding and mountain biking. He also enjoys weight training, and continues to work as a personal trainer in his free time.