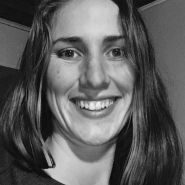 Registered Massage Therapist
Available at multiple locations
About
Kirsten was raised in Kamloops and in 2010 she moved to Vernon to complete her 2350 hours of training as a registered massage therapist at the Okanagan Valley College of Massage Therapy. Here she learned in-depth anatomy of the musculoskeletal system and how to approach the body to realign and lengthen the muscles in order to give optimal health, increase healing, and decrease pain.
Graduating in 2012, Kirsten went to work in Calgary for two years before choosing to travel throughout Central and South America, and coast to coast in Canada for a year. During her travels, Kirsten fell in love with Nova Scotia and decided to make it her home, and has now lived here for four years; recently she and her partner purchased a beautiful property in Greenfield, just outside Truro.
Kirsten approaches her treatment with a posture focus, observing how you walk and hold your body in your standing and sitting postures. She focuses on lengthening shortened muscles and educating her clients on simple strengthening techniques to target weaker muscles groups. She can work deep into the tissues or keep things lighter for a more relaxing approach.
Kirsten has continued her studies with courses such as visceral manipulation, dynamic assessment techniques, and joint manipulation of the neck using positional release, and gentle joint play techniques. She also has learnt basic mayan abdominal massage to promote fertility and blood flow to the uterus, and has an interest in fascial manipulation and hopes to develop those techniques further as her career progresses. Kirsten also enjoys doing prenatal massage, helping to ease the discomforts of pregnancy for women in their transition into motherhood. Pregnancy massage is a passion of Kirsten's and she spent 10 weeks in Guatemala learning about women's health, and the labour and birthing process in order to be able to bring that knowledge back to better help her pregnant clients.
In Kirsten's down time she enjoys foraging for food and medicine, gardening, walking in the woods, yoga, reading, or watching a good show or movie.