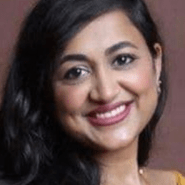 Available at multiple locations
Languages Spoken:
English
Gujarati
Hindi
Malayalam
About
Liji is a passionate, ambitious and motivated physiotherapist with international experience in treating musculoskeletal, neurological and cardiopulmonary conditions. She is a physiotherapy graduate from India and had worked in a multi-speciality hospital in different departments including the medical and surgical ICU. She also has experience treating neurological conditions such as stroke, traumatic brain injuries, Guillain Barre Syndrome, Bells Palsy, and muscular dystrophy. She has experience working with a team of cardiac surgeons for providing rehabilitation of cardiac conditions such as coronary artery disease, congestive heart failure and hypertrophic cardiomyopathy. She also has experience with comprehensive therapy protocols such as post arthroscopy surgery of knee/shoulder including patient education, pre-rehab, post-rehab and return to activity.
Liji is a licensed Physical Therapist in the United States and has experience working and volunteering at different clinical settings. She has completed her 2 year Master's program in Sports Therapy from United Kingdom. She had the opportunity to work with the England Rugby League as a Sports Therapist where she provided pre- and post-rehab during games. She also has provided sports therapy in the United Kingdom at the Brathay "10 in 10" marathon, Great North Run and volunteered at Police Sport UK Women's Basketball Tournament. She did a thesis on the "Effects of different warm up protocols and its effectiveness on vertical jump performance" during her Master's program.  
Liji enjoys working in a field where her compassionate nature will aid her in helping others to regain their optimal function. She has an extensive knowledge of the human musculoskeletal system, manual therapy and exercise prescription. With this, coupled with a desire for continuous learning and evolving her skills, she merges the most recent evidence-based practices with her experience, in order to enable her clients to meet their mobility goals. When Liji is not with patients you can find her spending time with her family and friends. Her pastime activity includes singing, dancing, painting, and cooking. She is fluent in English, Hindi, Malayalam and Gujarati.