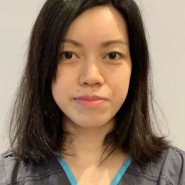 Registered Massage Therapist
Available at multiple locations
Unionville Gate Medical Centre
10 Unionville Gate - Suite 308
About
Carrie graduated from Wellsprings College of Massage Therapy and Esthetics in 2013, she is very passionate about helping people on their healing journey. She uses Swedish Massage techniques, myofascial release and trigger point therapy. She has extensive experience in post-MVA therapy, chronic conditions, repetitive strain injuries and many other conditions.
In her spare times, Carrie enjoys exercising and reading.
Carrie speaks Cantonese and English.