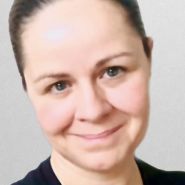 Registered Physiotherapist
Available at multiple locations
About
Marie-Anne Sioris PT has practiced Physiotherapy in an orthopaedic setting for 20 years. She graduated from the University of Ottawa in 2001. After 10 years of clinical practice, she completed a Master's Degree in Rehabilitation Science at McMaster University. She strengthened her knowledge of inter-professional practice and learned the art of health-care collaboration.
She has extensively researched the knee joint, and is a certified GLA:D Instructor. Her thesis work related to best treatment practices for knee joint osteoarthrtis, ACL and meniscal injuries. She is trained to provide both prescricription and off-the-shelf braces, and has up-to-date training in shockwave therapy, acupunture and deep tissue and fascial massage.
Marie-Anne is a Spinal Manipulative Therapist. She in certified to perform Functional Capacity Evaluations. She has completed numerous return to work training courses with focus on proper posture and body mechanics. She also has certification in desk and workstation ergonomics.
Marie-Anne is a proud mother and nourishes the Mother baby bond. She is a certified breast feeding councillor and has a 100% efficicay rate in treating blocked milk ducts! She has also worked with clients to maintain strength and fitness during pregnancy and post partum.