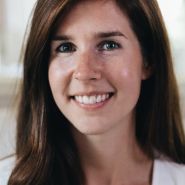 Registered Psychotherapist
Available at multiple locations
10 Keith Ave. (Hwy. 26)
Unit 105
About
Riley's passion in psychotherapy is to create a relationship built on safety, trust, and hope, where people feel accepted and challenged to grow in new and meaningful ways. She considers it a privilege to be able to walk with someone through their fears, challenges, and hurts, and help them experiencing healing and restoration. For this reason, she sees psychotherapy as an opportunity to help people diminish pain and suffering, cope with the challenges of life (both normal and extraordinary), and experience increased joy, purpose, and self-acceptance.
Riley's training as a Registered Psychotherapist enables her to journey skillfully with people through a variety of struggles such as; anxiety, depression, self-esteem/harm, life transitions, chronic pain, and various types of trauma. With advanced skills and training in the areas of trauma - particularly motor vehicle accidents, single incident trauma, and complex relational trauma. Riley's therapeutic approaches involve incorporating attachment work, cognitive-behavioural therapy, emotion-focused therapy, various trauma and body-based therapies, EMDR, Lifespan Integration, OEI, mindfulness, and meaning and insight based therapies. However, she tailors her approach based on the specific goals and strengths of the client, so that each person experiences therapy that is a good fit for them. All the therapy is evidence-based and is designed to be empowering, with a focus on de-pathologizing the person.
Riley completed her post-secondary schooling and graduate schooling in the Vancouver area at Trinity Western University and lived out West for almost 10 years. In her spare time, Riley loves spending time with her husband, family, and friends, being outside as much as possible, and creating delicious creations in the kitchen.