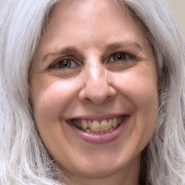 Available at multiple locations
1577 Danforth Ave. Unit 4
About
Sarah completed her Bachelor of Science Degree in Physiotherapy and Bachelor of Arts Degree in Kinesiology from the University of Western Ontario. With over 15 years of experience in the field, Sarah has a special interest and post-graduate education in the treatment of concussion, post-concussion syndrome and vestibular disorders. Sarah believes in a mind-body approach to therapy. Listening closely to her patient's concerns, she combines manual therapy, specialized exercise programs, acupuncture and education to ensure that they achieve their goals.
She has advanced postgraduate education in orthopaedic manual therapy and achieved Fellowship status in the Canadian Academy of Manipulative Physiotherapy (FCAMPT) in 2017. She has completed further post graduate courses in acupuncture, McKenzie Method, Mulligan techniques, craniosacral therapy and mindfulness-based stress reduction.
Sarah has extensive experience in the prevention of running injuries and has a special interest in foot and ankle problems. She is trained in the assessment and fabrication of orthotics by The Orthotic Group. She is also certified to deliver the GLA:D™ Canada program for hip and knee osteoarthritis.
In her spare time, she's active with swimming, cycling and salsa dancing. On the artistic side, she enjoys painting, and making jewelry. You can book an appointment with Sarah at our East Toronto location.