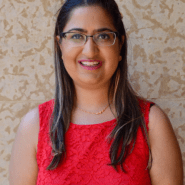 Available at multiple locations
Southland Leisure Centre
2000 Southland Drive S.W.
About
Sarena graduated from the University of Alberta – first with a degree in general science, (majoring in biology and minoring in psychology), and then in 2022 with a Masters of Science in Occupational Therapy. While in school, she volunteered with the Steadward Centre for Personal & Physical Achievement – a facility specializing in Adapted Physical Activity and Para sport. Here she assisted individuals with Functional Electrical Stimulation Therapy and Active Passive Therapy, lead upper body cardio/strength training classes, and worked one-on-one with youth to develop and implement personalized fitness regimes. Her university occupational therapy placements have given her exposure to a variety of practice areas including addictions and mental health care, long term care, supportive living, and acute care. Sarena's favourite proverb is, "give a man a fish and you feed him for a day; teach a man to fish and you feed him for a lifetime," and she strives to implement this philosophy as an occupational therapist through fostering independence in adults and helping them break down any barriers inhibiting their everyday activities.
Sarena has called Calgary home her entire life. In her spare time, she practices photography and is an avid reader. She is also a hardcore animal lover and enjoys spending time with her cat. She has recently taken up learning to play Dungeons and Dragons with a group of friends.