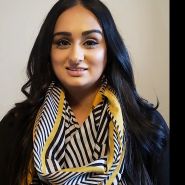 Available at multiple locations
About
Sherry is a Clinical Counsellor who completed her Master of Arts degree in Counselling Psychology in 2014. She has many years of experience working in rehabilitation, contributing to the experience of injured workers throughout their journey of recovery. Working alongside dedicated clinicians, she has developed a sincere passion for working with and assisting injured workers. She has expanded her professional experience into the realm of chronic pain, posttraumatic stress, EMDR, crisis intervention, grief and loss, life transitions, and family conflict.
She is committed to working alongside individuals in their journey towards change and rehabilitation. Sherry's approach to counselling is client-centered and collaborative. She believes in utilizing flexibility and creativity to provide counselling services that match the diverse and unique needs of each individual. She draws upon her experience and education in diverse therapeutic modalities. Most importantly, Sherry believes that the relationship between a client and counsellor is of the utmost importance and she makes it her goal to create a safe and non-judgmental environment for clients.
She aims to help people develop a greater understanding of their issues and increase positive supports to create change. She has a deep respect for clients and the therapeutic relationship where she works collaboratively to create insight and promote healing and empowering clients with choice. Her approach involves a direct and empathetic connection that leads to powerful growth and change.