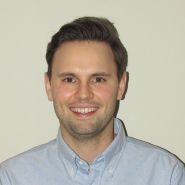 Available at multiple locations
About
Growing up in the Okanagan, Steve is a local to the area. He received his undergraduate degree in Human Kinetics at UBCO in Kelowna where he played varsity golf in the Summer and balanced his Winters with playing Junior hockey in Osoyoos.
Furthering his education, Steve completed a Master of Physiotherapy in 2017 at Western University in London, Ontario. Certified in both manual therapy and soft-tissue release, Steve's approach to physiotherapy is to use exercise in conjunction with these techniques to improve the mobility and well-being for his clients, so that they can get back to the activities they like to do.
As an all-around sports fan, Steve continues to keep an active lifestyle playing golf, hockey and softball in the community.