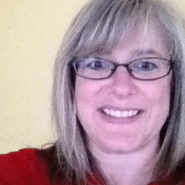 Available at multiple locations
About
Sue recently graduated from the rigorous 2200 hour acupuncture programme at Georgian College, and passed the licensing exams first time out to become a Registered Acupuncturist. Her acupuncture training programme had a strong hands on component in a busy clinic, combining western biomedical and ancient wisdom from Chinese Medicine diagnosis concepts, and wise teachers.
Among other western conditions and injuries, Sue has treated stress conditions, autoimmune conditions like fibromyalgia and chronic fatigue, colds, headaches and concussion support, high blood pressure, anxiety and depression, insomnia, 'brain fog', arthritis, digestive issues, IBS, urinary and menstrual difficulties, stroke recovery, cosmetic acupuncture and many more challenges, with helpful results.
Sue's favourite effect of acupuncture is how it can help relax you and quiet the stress and chatter in your mind that you aren't even aware is 'draining your battery'. Acupuncture's goal is ultimately to bring your body back to balance – we don't heal you, YOU heal you, and help empower you to become a key partner in your own preventive healthcare, by learning to listen to your body's messages. We will work with you to find and treat the root cause of your illness – which can include emotions, lifestyle and external factors.
We are trained not only to treat you with needles (YES WE CAN TREAT YOU WITHOUT NEEDLES!), but with acupressure, ear seeds, cupping, gua sha, heat therapy, movement practices using breath and qi gong, dietary support, and tuina (Chinese massage). We also learn electro- and scalp acupuncture techniques, which can be used to treat after stroke, for example. So still come if you are afraid of needles!
Sue is a lifelong learner, with an antique degree in international politics, 25 years of a challenging law practice, extensive yoga teacher training, and continues to learn particularly about breathwork, qi gong, and acupuncture and trauma training.
Despite all her 'hard-driving' competitive background, Sue is a happy people person with a sense of humour and gift for making people feel understood. She loves spending time in nature, naming the squirrels and birds, hiking, cycling, cross country skiing, or paddling with her husband, grateful for her many privileges enjoyed on the traditional lands of the Three Fires Confederacy.