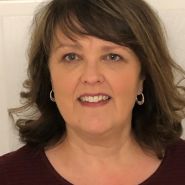 Available at multiple locations
Newfoundland and Labrador

Newfoundland and Labrador
About
Susan graduated from Dalhousie University in 1986 with a Bachelor of Science in Physiotherapy. Susan and Luanne opened Avalon Physiotherapy Limited in St. John's, NL in 1990. They operated a satellite clinic (1994-2000) at Memorial University of NL servicing the needs of varsity athletes, students, staff and faculty. In 2001 the satellite clinic moved to Fit for Work, where Susan and Luanne continue to share their time between the satellite clinic and the main clinic.
Susan has continued participating in educational opportunities to provide optimal care for her patients. She has completed all manual therapy levels of the CPA orthopaedic division, multiple orthopaedic courses concentrating on the assessment and treatment of musculoskeletal injuries, on-site management of sport injuries, and APTEI Level 1 and 2 acupuncture. Most recent courses include Craniocervical and Craniomandibular Pathology and TMJ Treatment with Mariano Rocobado, R2P Management of acute concussion, post-concussion syndrome and advanced management of post-concussion syndrome by Jacquie van Ierssel, Advanced Clinical Rehab for Strength with Scotty Butcher, and GLA:D certification.
Susan has been involved with CPA at both the Provincial and National levels since graduation. Involvement has included President of NLPA, chairperson of the NLPA education committee, Chairperson of NL SPD, and attendance at the National CPA Board of Directors and SPD National board meetings. She continues to be involved with the NLPA education committee.
Susan has a particular interest in working with athletes both in-clinic and on the field. Since graduation she has volunteered her time to provide Physiotherapy coverage for MUN varsity teams, Provincial, National and International sporting events in NL, Canada Winter Games and NL Summer/Winter Games. She has two active sons aged 16 and 20 who are involved with hockey, basketball and soccer. She can usually be found on the sidelines of all their games with her medical kit to address the team's needs!