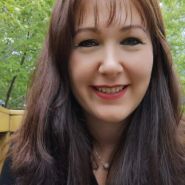 Available at multiple locations
Suite 182
26 Thomas Raddall Drive
About
Yasmin has graduated from the University of Haifa in 2000 with a B.O.T in Occupational Therapy (OT). She worked for the biggest health organization in Israel for over 18 years as an Occupational Therapist and subsequently as a manager of the hand and neurological rehabilitation OT department in a community hospital. She has extensive experience working in hand therapy, neurological rehabilitation, treatment of burns and scars, assessment of function, custom splinting and fabrication, home assessments, cognitive assessments, and treatments. 
Yasmin's goal as an occupational therapy practitioner is to assist clients to participate in their meaningful activities, and she strives to create meaningful therapeutic relationships with her clients and to assist them with their goals. 
In 2018, Yasmin moved with her family to NS and she is registered in good standing with the College of Occupational Therapist of Nova Scotia (COTNS) and the Canadian Associate of Occupational Therapists (CAOT). When she's not working, Yasmin enjoys exploring Nova Scotia's parks, beaches, and spending time with her family.