Suite 165, 401-9th Avenue SW 
Calgary AB, T2P 3C5
Hours of operation
Mon 7:00am-7:00pm
Tue 7:00am-7:00pm
Wed 7:00am-7:00pm
Thu 7:00am-7:00pm
Fri 7:00am-6:00pm
Sat Closed
Hours of operation
Mon 7:00am-7:00pm
Tue 7:00am-7:00pm
Wed 7:00am-7:00pm
Thu 7:00am-7:00pm
Fri 7:00am-6:00pm
Sat Closed
Sun Closed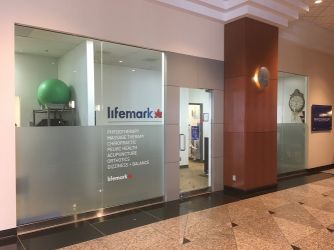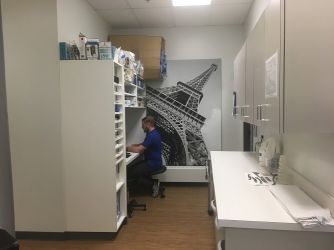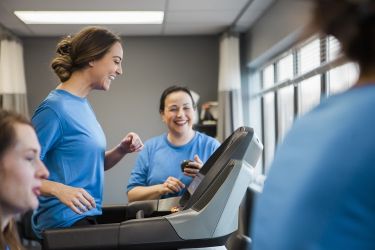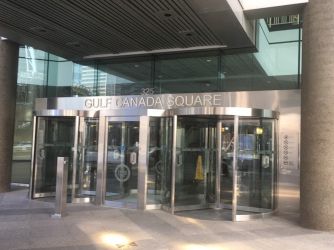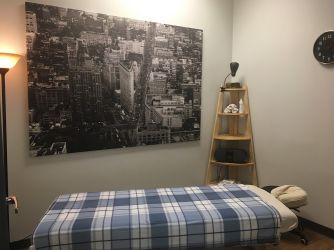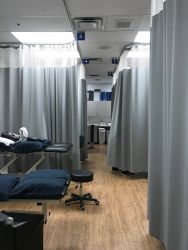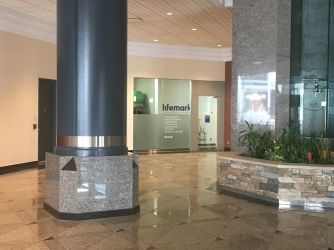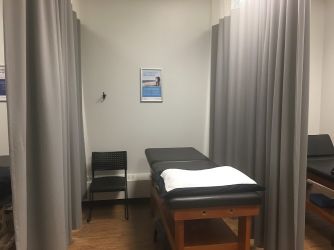 Our philosophy
Lifemark Physiotherapy Gulf Canada Square provides physiotherapy, chiropractic, pelvic health, orthotics, vestibular and massage therapy services in Gulf Canada Square, located in beautiful downtown Calgary.
Pride is just not a word with the staff here and we believe it shows. Our staff members are continually upgrading their education to ensure they are able to best serve the needs of our clients. 
The clinic
Lifemark Physiotherapy Gulf Canada Square is served by a team of twelve dedicated staff members. The facility includes ten beds for physiotherapy treatment, two massage therapy rooms, a new vestibular room, equipment weights, a bike and exercise area.
Parking and transportation
Lifemark Physiotherapy Gulf Canada Square is conveniently located within walking distance from the LRT (Light Rail Transit) in Calgary, via TD core and Banker's Hall +15.
There is minimal street parking in front of the building, however, heading east on 9th Ave you can access the parkade by turning right at the first lights, just past the main entrance of Gulf Canada Square. The parkade provides Short Term Parking (up to 4 hours) and you will need a credit card or coins.
The clinic is wheelchair accessible.
More about our services
Whether you need physiotherapy services, massage therapy, chiropractic services, pelvic health or general rehab, our therapists will provide a holistic, tailored treatment plan to provide you with compassionate and quality care.
Languages spoken
English, French, Portuguese, Spanish
Common conditions we treat
Arthritis
Carpal tunnel syndrome
Frozen shoulder
Hand & wrist pain
Headaches
Herniated disc
Knee pain
Low back pain
Muscle sprains and strain
Neck pain
Plantar fasciitis
Post-surgery
Posture issues
Rotator cuff injuries
Scoliosis
TMJ