11300 Rocky Ridge Road NW 
Calgary AB, T3G 5H3
Hours of operation
Mon 6:30am-7:00pm
Tue 6:30am-7:00pm
Wed 6:30am-7:00pm
Thu 6:30am-7:00pm
Fri 6:30am-6:00pm
Sat 7:00am-11:30am
Hours of operation
Mon 6:30am-7:00pm
Tue 6:30am-7:00pm
Wed 6:30am-7:00pm
Thu 6:30am-7:00pm
Fri 6:30am-6:00pm
Sat 7:00am-11:30am
Sun Closed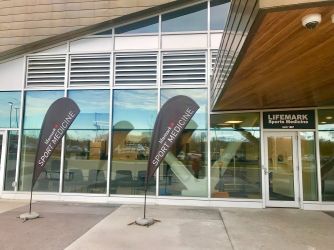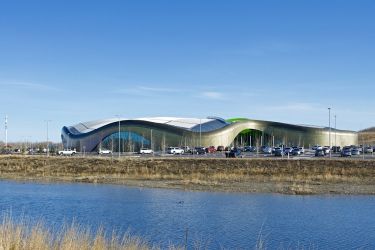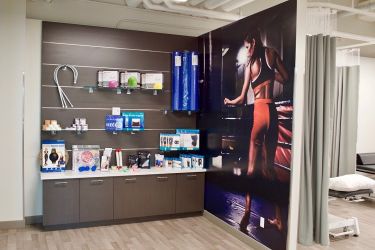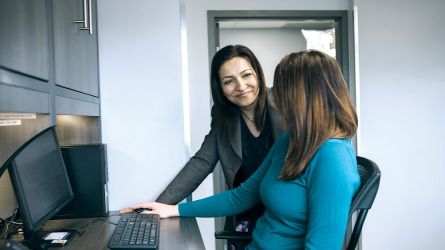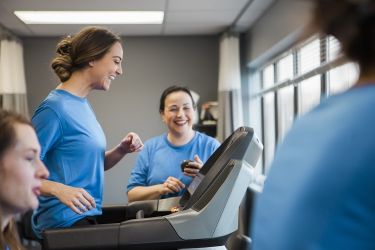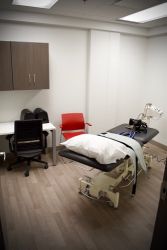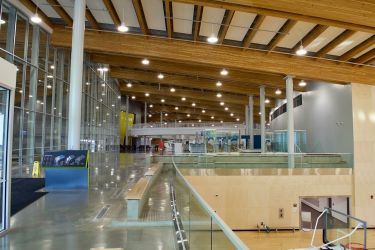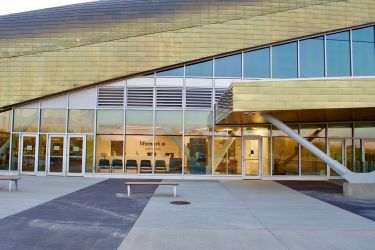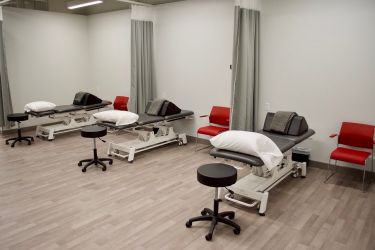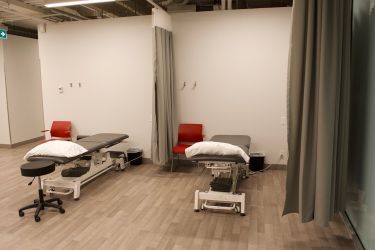 Additional services
Temporomandibular joint (TMJ)
Our philosophy
Lifemark Sports Medicine Rocky Ridge is a multi-disciplinary physiotherapy and rehab facility providing quality Sports Medicine, Physiotherapy, Chiropractic, Acupuncture, Massage Therapy and Orthotic & Bracing care to our clients.
We are a modern facility and pride ourselves on our warm and friendly atmosphere. Our staff consists of experienced Physiotherapists, Doctor of Chiropractic, Registered Massage Therapists, Pedorthist, and Administration Staff.
We look forward to helping you with all of your rehabilitation needs.
The clinic
Our Clinic is located in NW quadrant of Calgary. We are a part of the award-winning designed Shane Homes YMCA at Rocky Ridge which is situated in a natural park and reconstructed Wetland. We offer a bright, modern, clean and comfortable setting for our patients.
Parking and transportation
Parking is on the West side of the building closer to the back entrance of the YMCA (right beside the daycare). Parking is free.
There is a bus route that drops off right outside the YMCA Facility.
More about our services
We provide physiotherapy treatment to clients with sport injuries, work-related injuries, clients recovering form motorvehicle accidents and all musculoskeletal condition. In adddition to these services we offer Chiropratic Care, Vestibluar Therapy (dizziness & vertigo),  Acupuncture, Massage Therapy, Pelvic Health Care, Orthotics and Bracing.
We carry retail goods such as theraband, foam rollers, exercise balls, Micro Bead hot/cold packs and many more items for all your rehabilitation needs.
Our friendly administration staff are able to help with any billing or treatment related questions you may have.
Languages spoken
English, Polish, Portuguese, Punjabi, Spanish, Urdu
Common conditions we treat
Arthritis
Concussion
Dizziness and balance
Headaches
Herniated disc
Knee pain
Low back pain
Muscle sprains and strain
Neck pain
Pelvic floor tension
Rotator cuff injuries
Sciatica
Shoulder pain
Sports injuries
Urinary incontinence
Vertigo