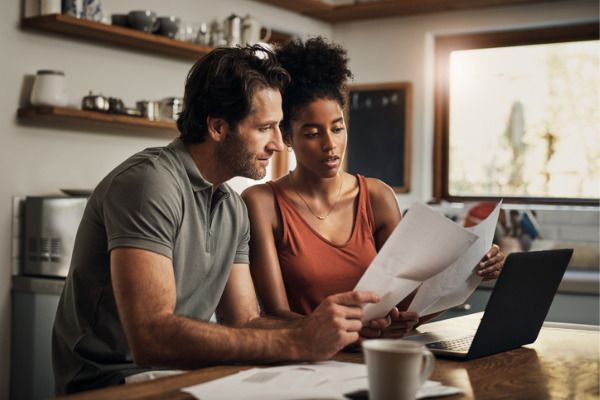 Although the holiday season is most often a joyous and fun filled time shared with family and friends, it can also be quite a stressful time. One of the major stressors can be financial, especially with gift purchases.  Consider these 5 action steps to help reduce financial stressors over the holidays.
Reduce the number of gifts by suggesting a gift exchange – instead of buying multiple gifts for multiple family members, which can put a huge strain on your finances, suggest a gift exchange where family member or friend names are put into a hat, and each person picks one name to buy a gift for. This way you can find that one perfect gift for one person, instead of buying for everyone.  It may also be helpful to put a limit on the cost of this gift as well.

 

Shop early – Don't leave gift buying until the last minute, as this causes added stress and doesn't allow you to shop around for the best price. With the pandemic potentially causing shipping delays, the earlier you start the better! Plan your meals for the holiday season and start purchasing non-perishables or frozen items ahead of time, watching for sales and giving yourself time can save you some money and stress.

 

Be realistic about your budget – It is important to know what your budget for the holiday season is, and to stay within it. This way you won't accumulate additional debt, which can increase stress and anxiety both during and after the holiday season.

 

Get organized – Make a list of all of the gifts that you are buying, and keep track of sales and coupons so that you can take advantage of deals as they arise. This also applies to décor, party supplies, and holiday food. Using a spreadsheet can help you organize your gifts, receipts and finances effectively in one place.

 

Make a plan – Keep track of how much you spend on the holidays this year, and start to set aside money early next year so that you are less stressed. Just knowing that you are learning something during this difficult time can also reduce some of your stress and anxiety.
If you are experiencing anxiety and are having a difficult time, we have occupational therapists, psychologists, psychotherapists, counsellors and social workers that can help.
Please check our locations page to find a clinic near you or book online to schedule an appointment.