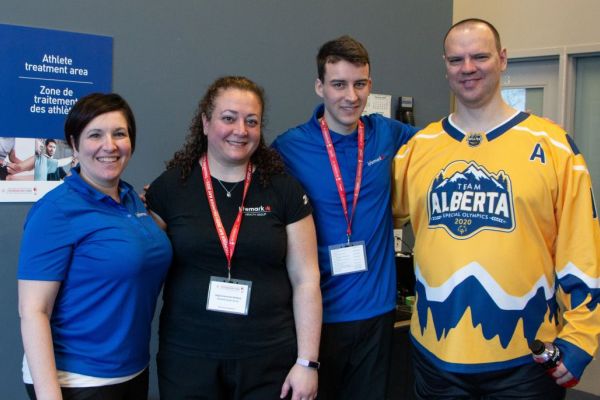 Working with Special Olympics athletes can be a profoundly rewarding experience, as they are often highly motivated to improve their skills and achieve their personal goals.
As a physiotherapist, I've worked with Special Olympics athletes as part of a fitness screening at Lifemark Physiotherapy King East, which screened athletes for balance, strength, flexibility and aerobic fitness, and last month I had the opportunity to provide services to athletes who were competing during Special Olympics Canada's 2020 Winter Games in Thunder Bay. Both experiences have taught me a lot.
The importance of support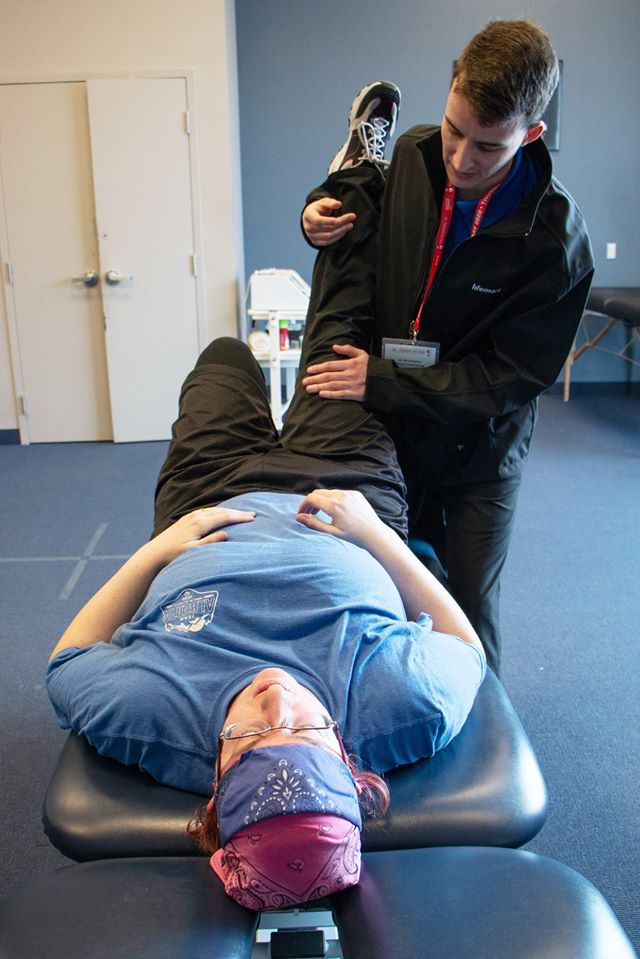 At the Games, I was part of a team of Lifemark clinicians that provided physiotherapy and massage therapy services in the Athlete Treatment Area. Athletes could access our services before or after a competition, and our interactions often surprised and delighted me.
Here's one story I can share: After a floor hockey game, several members of the same team came to the Treatment Area with various injuries. One athlete had a neck and shoulder injury, which he sustained after being hit into the boards. While we were working on some gentle stretching and soft tissue techniques, he said to me, "I just want this to start feeling better. After I got hit, I felt that I wasn't able to play as well and I let my team down." Several of his teammates overheard this and immediately jumped in: "No, don't say that! You didn't let us down at all! You are important to our team!"
This is just one example of many that showed me how supportive the athletes were of their teammates, and even other teams as well. It reminded me of how important it is to be supportive of each other in our daily lives.
What to focus on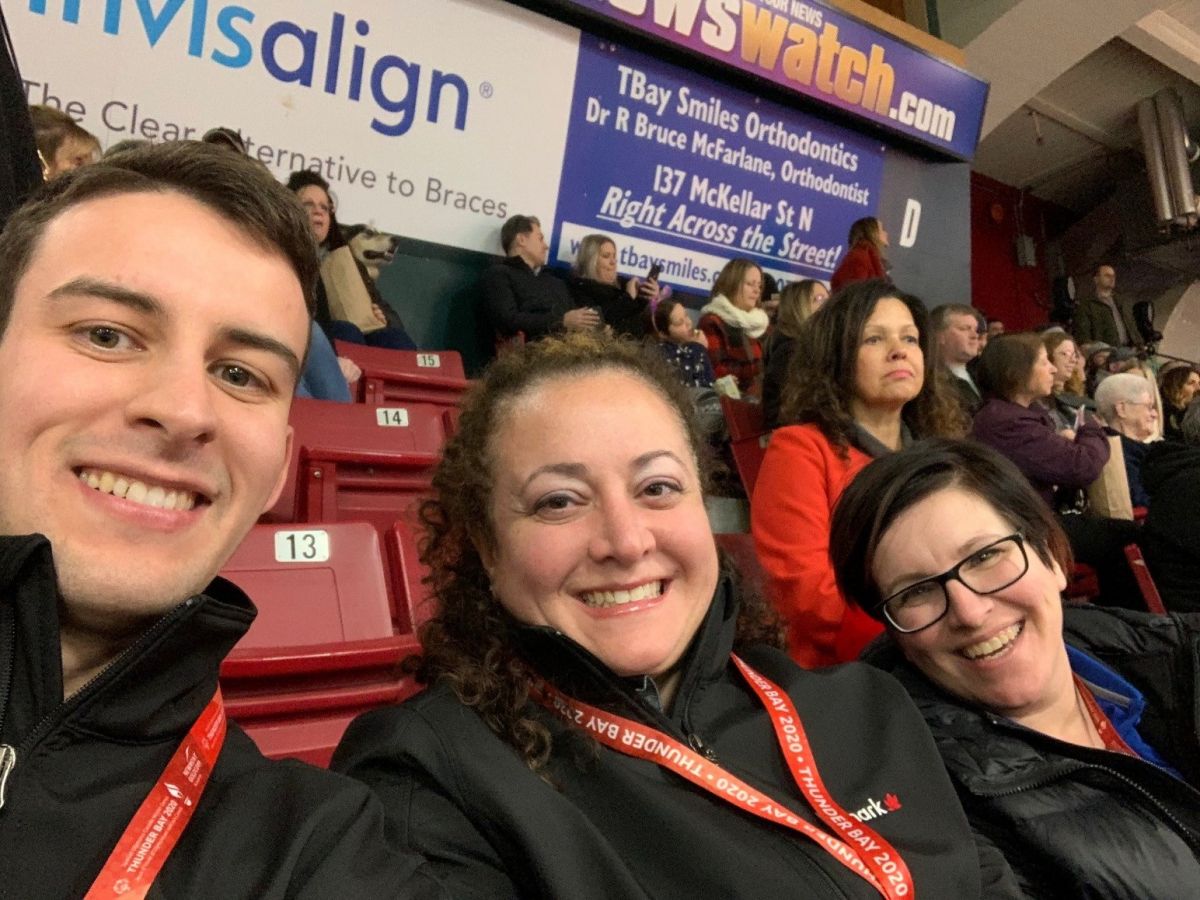 Here are a few things I like to keep in mind when I am working with Special Olympics athletes:
Communication skills are key. Using easy and simplified language, avoiding complex medical terms or jargon, speaking at a slow pace and observing athletes for non-verbal indicators of pain during sessions are all important. Non-verbal indicators of pain can include changes in affect, body language, facial expression or grabbing a body part that hurts.
 
Health promotion is important as well. The majority of people with intellectual disabilities do not meet physical activity guidelines. From a physiotherapy perspective, promoting the benefits of regular exercise is something I do often. Athletes are generally motivated to improve their performance in competitions, so I use that when educating athletes on the benefits of adhering to an exercise program. It's also important to involve the athletes' supporters in these conversations. This can include coaches, parents and friends.
 
Make the sessions fun! Whenever I am working with Special Olympics athletes, I like to get involved in the sessions. I find athletes buy in if I make the sessions fun! I use different strategies to accomplish this. When we are doing active stretches, I like to stretch with the athlete and count out loud together when we're holding the stretch. One of my favourite exercises for strengthening the lower body is the "wall sit competition" where I will challenge the athlete to see if they can hold a wall sit longer than me. Athletes are often motivated to "set records", which can be used when doing strengthening, balance or aerobic exercises. For example, "The record at our clinic for the longest time standing on one leg is one minute. Let's see if you can beat the record!".
Overall, working with athletes at the Winter Games in Thunder Bay was a wonderful and inspiring experience. If you'd like to get involved with Special Olympics Canada, you don't need to be a physiotherapist. All kinds of volunteers make the Games possible. You can be a coach, an official or volunteer in your community, among other roles.
If you would like to consult a Lifemark clinician, you can also check out our Locations page to find a clinic near you or book online to schedule an appointment.