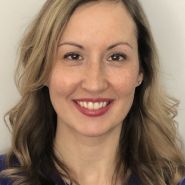 Available at multiple locations
40 Shellington Pl, Ste 002-Basement
About
Dr. Kandice Tota Vandepoele graduated from Canadian Memorial Chiropractic College in 2010 as well as completing an Honours Bachelor of Science degree in Biology and Psychology from McMaster University in 2006. She practices a variety of techniques including spinal manipulative therapy, mobilizations, myofascial release therapy, Activator, and laser therapy.
Kandice is trained in gait analysis and custom made orthotics, and prescribes rehabilitative exercises. She includes the treatment of patients of all ages in her family practice, including everyone from expectant mothers and newborns, to the geriatric population, and everyone in between.
She prioritizes staying up to date on current research and furthering her continuing education.