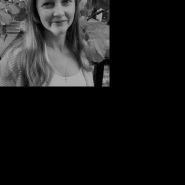 Available at multiple locations
PO Box 5485 High River, AB T1V 1M6
Business address: 2214 - 20th Street

PO Box 5485 - 228 12th Avenue SE
Suite 201
About
My passion for restoring function started long before I graduated from the University of Pretoria, South Africa in 2003. A Masters degree in Rehabilitation in 2009 was the natural progression of that passion and it continues to be my driving force.
My family and I fell in love with Canada and, since moving here, I have channelled my desire to restore people's abilities to live life optimally through my special interest in vestibular and concussion rehabilitation. I also offer: Balance and Dizziness,  Vestibular Rehabilitation, Post concussion syndrome management, Bobath, Stroke & Neurological Rehabilitation
I enjoy people and I love making a difference in their lives. The skills at my disposal, from IMS and hands-on myofascial release to exercise prescription, make that a possibility. I am grateful for the privilege of being part of your journey.