2009 Long Lake Road Suite 202
Sudbury ON, P3E 6C3
Hours of operation
Mon 8:00am-6:00pm
Tue 8:00am-6:00pm
Wed 8:00am-6:00pm
Thu 8:00am-6:00pm
Fri 8:00am-5:00pm
Sat Closed
Hours of operation
Mon 8:00am-6:00pm
Tue 8:00am-6:00pm
Wed 8:00am-6:00pm
Thu 8:00am-6:00pm
Fri 8:00am-5:00pm
Sat Closed
Sun Closed
Who we are
Lifemark clinics have been proudly servicing the Sudbury community for more than 20+ years . And, our standards are high. At Lifemark, delivering the highest quality of patient care is at the heart of what we do. As a trusted and preferred health care provider of Glencore and Vale, we are committed to delivering the highest standards in the Sudbury community. All of our Sudbury clinics are CARF (Commission on Accreditation of Rehabilitation Facilities) accredited which is an internationally recognized accreditation of rehabilitation practices.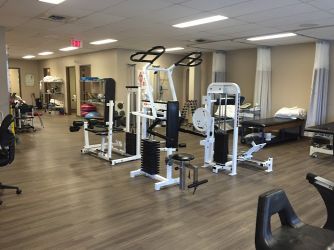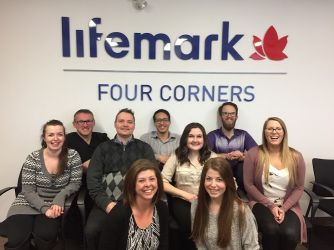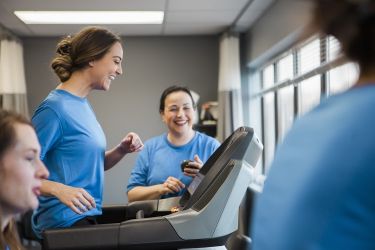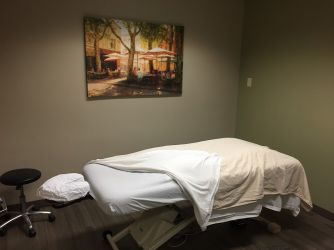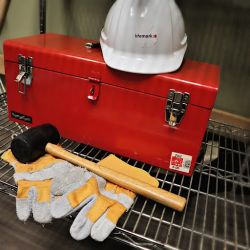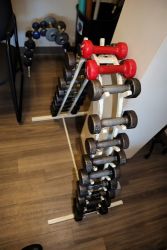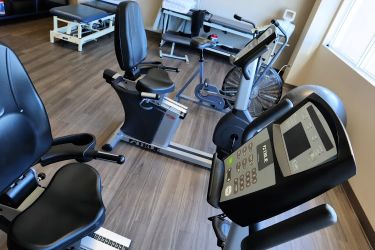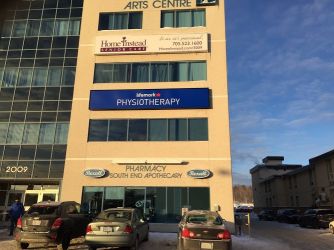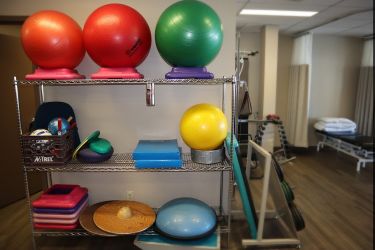 Additional services
Temporomandibular joint (TMJ)
Our philosophy
Lifemark Physiotherapy Four Corners has been providing physiotherapy rehabilitation services to our Sudbury area community since 1986.
We feature a multidisciplinary team of experienced health care providers including physiotherapists, occupational therapists, registered massage therapists, kinesiologists and exercise therapists.
Lifemark Four Corners is one of Northern Ontario's largest, most trusted rehabilitation providers. We have the reputation of providing the highest quality of service and customer service to our patients. 
Customer satisfaction is of paramount importance to us. We are continuously improving our services by measuring customer satisfaction and making evidence-based process improvements.
Whether you are a weekend warrior, an expectant mother, a desk jockey, an avid gardener or whether you suffered a workplace injury or were involved in a motor vehicle accident, our patient-focused approach will insure your successful recovery. 
At our clinic, your care is our focus.
The clinic
We offer a clean, bright and comfortable setting for our patients.
More about our services
More than just physiotherapy and massage for our Sudbury patients.
We provide specialized services including manual therapy, acupuncture, pain relieving modalities, therapeutic exercises and massage therapy to help you return to function, sports or work as quickly and effectively as possible.
We aim to give the highest standard of quality services supported by the latest researched and evidence-based practice. 
Our range of specialised services are incomparable in terms of breadth, depth and expertise and are provided by a team that is unequalled in terms of qualifications and experience. 
We provide specialised services for patients suffering from dizziness, concussion, male and female pelvic health dysfunction, TMJ, cancer and mental health issues.
Massage therapy appointment times are on Tuesdays 10am - 5pm, Thursdays 10am - 5pm and Fridays 10am - 2pm.
We also offer Employer Services at this location. Employer Services North offers a comprehensive health strategy that includes interventions throughout the employees' working cycle that are proven to be effective as a workforce management tool.
We currently provide Pre-Employment Testing, FCE, PDA, CDA, CAE, Job Coaching and Ergo Ax, along with early access to assessment and treatment of injured workers. These services can be tailored to your specific work force and needs.
For more information on these services, please contact:
Donna Smrek | Employer Services Supervisor, Ontario North
tel:  705.523.1656 | donna.smrek@lifemark.ca
Parking and transportation
Our clinic is located at the corner of Regent Street and Long Lake Road in Sudbury and is directly accessible by the Sudbury Transit system. 
Ample free parking is available at the clinic. The clinic is wheelchair accessible.
Common conditions we treat
Arthritis
Carpal tunnel syndrome
Frozen shoulder
Hand & wrist pain
Headaches
Herniated disc
Knee pain
Low back pain
Muscle sprains and strain
Neck pain
Plantar fasciitis
Post-surgery
Posture issues
Rotator cuff injuries
Scoliosis
TMJ