601 Harwood Avenue South Suite 101
Ajax ON, L1S 2J5
Hours of operation
Mon 8:15am-8:00pm
Tue 8:15am-8:00pm
Wed 8:15am-8:00pm
Thu 8:15am-8:00pm
Fri 8:15am-4:00pm
Sat 8:15am-1:00pm
Hours of operation
Mon 8:15am-8:00pm
Tue 8:15am-8:00pm
Wed 8:15am-8:00pm
Thu 8:15am-8:00pm
Fri 8:15am-4:00pm
Sat 8:15am-1:00pm
Sun Closed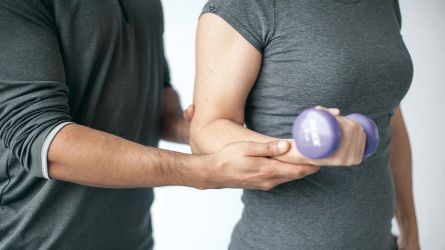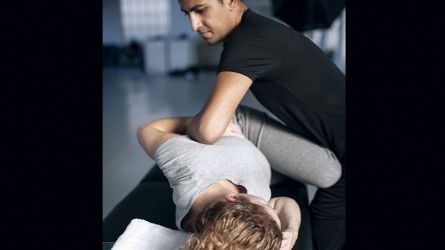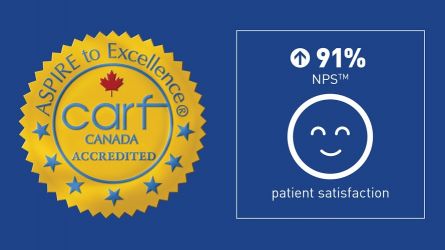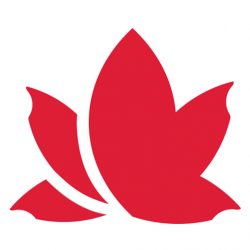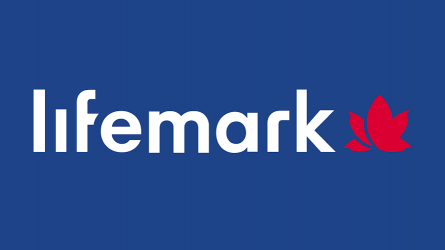 Additional services
Temporomandibular joint (TMJ)
Our philosophy
Lifemark Physiotherapy Harwood & Clements has been serving the community of Ajax and surrounding areas since 2000.
Our highly skilled team of physiotherapists, kinesiologists, occupational therapists, behavioural therapists and massage therapists has a long history of producing excellent clinical results for patients with orthopedic and sport-related injuries, as well as motor vehicle accident and work-related claims. We also specialize in pelvic health.
For further information, please contact our clinic.
The clinic
We offer modern and updated equipment in a bright, clean, comfortable environment for our patients' physiotherapy and rehab treatments.
Parking and transportation
We are located across from the Lakeridge Health Ajax and Pickering Hospital.
More about our services
We provide specialized physiotherapy services, such as pelvic health. The Cochrane Collaboration 2010 concluded that physiotherapists with specialized training in pelvic floor rehabilitation should be the first line of defence, before surgical consultation, for stress, urge, and mixed incontinence in women.
Strengthening and neuromuscular training are very much within the scope of physiotherapy here in Canada.
Lifemark Physiotherapy Harwood & Clements provides services in sports performance and preventative physiotherapy. If you have fitness or athletic goals that you are looking to accomplish, we have state-of-the-art equipment and knowledgeable staff who will help you achieve these goals.
Languages spoken
Arabic, English, Spanish, Tagalog (Filipino)
Common conditions we treat
Arthritis
Carpal tunnel syndrome
Frozen shoulder
Hand & wrist pain
Headaches
Low back pain
Lymphedema
Neck pain
Pelvic floor tension
Plantar fasciitis
Post-surgery
Rotator cuff injuries
Scoliosis
TMJ
Urinary incontinence
Vertigo