#230, 181 Keefer Place 
Vancouver BC, V6B 6C1
Hours of operation
Mon 8:00am-7:00pm
Tue 8:00am-7:00pm
Wed 8:00am-7:00pm
Thu 8:00am-7:00pm
Fri 8:00am-7:00pm
Sat Closed
Hours of operation
Mon 8:00am-7:00pm
Tue 8:00am-7:00pm
Wed 8:00am-7:00pm
Thu 8:00am-7:00pm
Fri 8:00am-7:00pm
Sat Closed
Sun Closed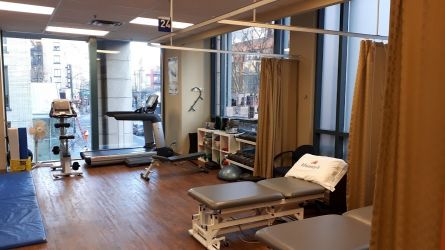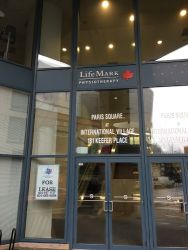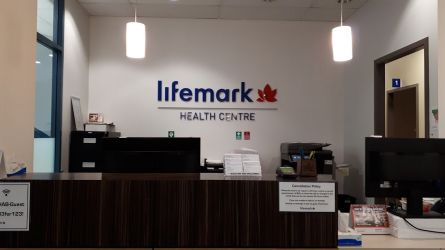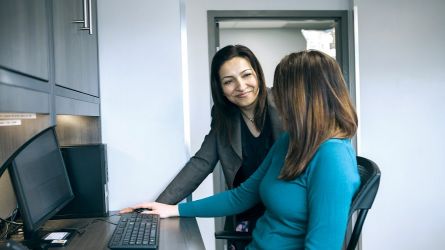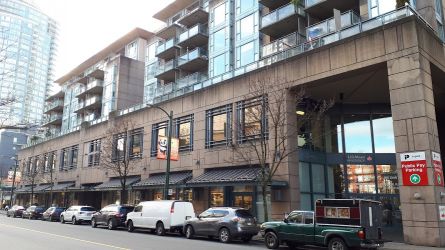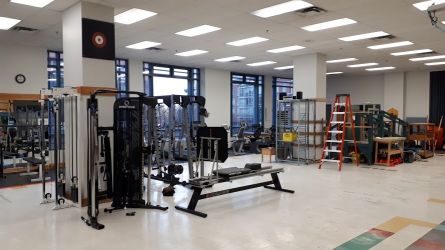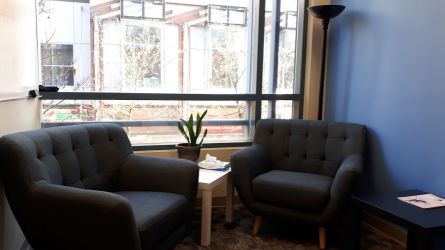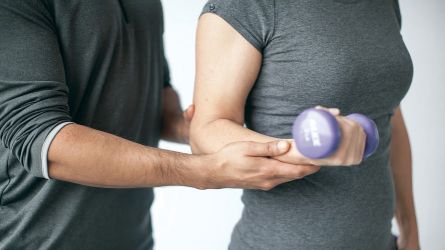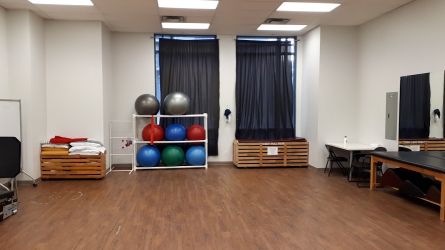 Our philosophy
Lifemark Physiotherapy Keefer Place has been providing excellent physiotherapy and rehabilitation care to the Vancouver community since 1979.  
Our staff provide compassionate care with a multidisciplinary approach that includes physiotherapy, massage therapy, acupuncture and post-concussion treatment.
The clinic
The newly renovated 16,000 square foot facility houses an out-patient clinic providing a wide array of holistic services. 
Lifemark Physiotherapy Keefer Place is located in downtown Vancouver, one block from Rogers Arena and across the street from International Village and Tinseltown Theatre. It sits on the second floor directly on top of T&T Supermarket.
Parking and transportation
Parking is offered on the street or in one of three lots. The clinic is conveniently located in Vancouver, steps away from Stadium Skytrain Station and one block away from major bus stops.
We are a wheelchair accessible facility.
More about our services
Our professional staff of over 50 clinicians includes physicians, a psychiatrist, psychologists, resigstered massage therapists (RMTs), clinical counsellors, occupational therapists, physiotherapists, acupuncturists, pharmacological consultants, a pharmacist, neuropsychologists, a psychometrist, kinesiologists, vestibular therapists and a speech language pathologist.
Our clinic also treats complex orthopedic injuries and chronic and persistent pain. We provide physiotherapy, acupuncture, concussion care, naturopathy, vestibular (dizziness/balance and vertigo) therapy, exercise therapy, occupational therapy, clinical counselling and holistic nutrition services.
Many of the comprehensive programs we provide are funded by Workers' Compensation Boards, Government, Public Health Regions and Private insurers.
Our comprehensive continuum of services includes:
Single, multi and interdisciplinary assessments
Return-to-work
Disability management
Occupational health services
Complex rehabilitation services
Concussion care
Dizziness, balance and vertigo
Ergonomic assessments
Exercise prescription
Functional capacity evaluation
Head injury rehabilitation
Occupational therapy
Physical demands analysis
Pre-employment screening
Vocational rehabilitation
Work conditioning / Work hardening / Job site assessments. 
Common conditions we treat
Arthritis
Carpal tunnel syndrome
Frozen shoulder
Hand & wrist pain
Headaches
Herniated disc
Knee pain
Low back pain
Muscle sprains and strain
Neck pain
Plantar fasciitis
Post-surgery
Posture issues
Rotator cuff injuries
Scoliosis
TMJ