610 East River Road 
New Glasgow NS, B2H 3S2
Hours of operation
Mon 7:00am-7:00pm
Tue 7:00am-7:00pm
Wed 7:00am-7:00pm
Thu 7:00am-7:00pm
Fri 7:00am-4:00pm
Sat Closed
Hours of operation
Mon 7:00am-7:00pm
Tue 7:00am-7:00pm
Wed 7:00am-7:00pm
Thu 7:00am-7:00pm
Fri 7:00am-4:00pm
Sat Closed
Sun Closed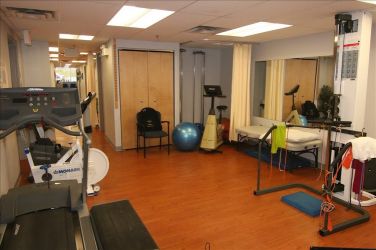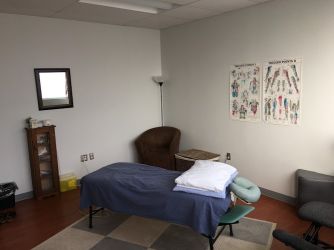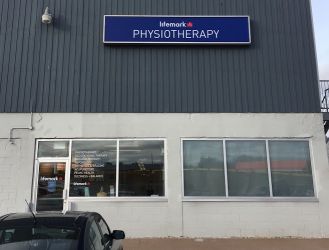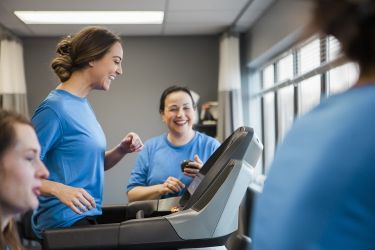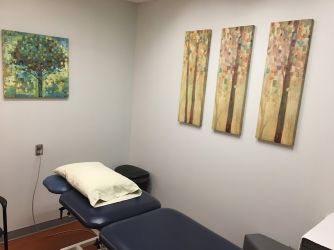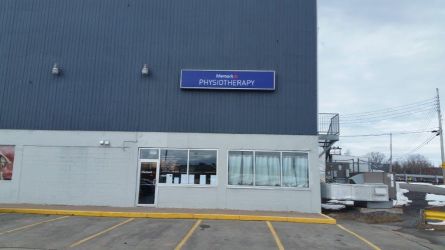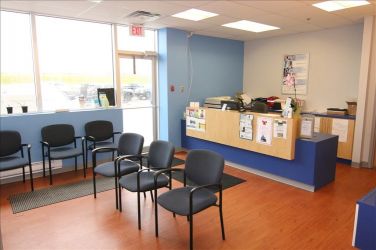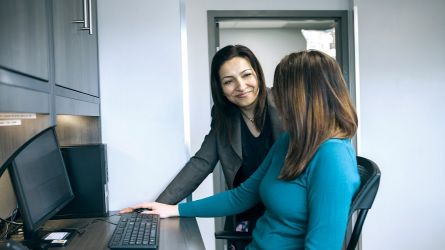 Our philosophy
Lifemark Physiotherapy New Glasgow provides physiotherapy, massage therapy, acupuncture, psychological and many other treatments for patients in the New Glasgow area. Our knowledgeable staff work as a team to offer you the best possible patient experience! Known for our relaxed friendly setting, we will have you feeling better faster and back to living your life to the fullest!
We are a staff of 11. Our 3 physios, have a combined 40 years of experience and our two massage therapists, have 22 years of experience.  We also have a kinesiologist, a physio aide, two office managers, a psychologist and pedorthist. 
The clinic
Our clinic space boasts 2500 square feet, including private physiotherapy assessment rooms and massage rooms as well as a private conference room. In total, we have 2 physiotherapy rooms, 2 private physiotherapy rooms and 5 curtained off rooms.  
We have full access to Good Life fitness and have our own small gym space, that includes  a treadmill, free weights, 2 bikes and mirrors throughout to ensure good posture is maintained while exercising.  Our modalities include TENS, interferential current, muscle stimulation, and ultrasound. 
Parking and transportation
Our clinic is located in New Glasgow, Nova Scotia, beside the GoodLife Fitness in the Aberdeen Business Centre. We offer free parking in front of our building.
More about our services
Our clinic offers specialty services in manipulative therapy, functional dry needling, acupuncture, and women's pelvic health performed by Rosanna Kelly-Amirault (physiotherapist/clinic director). Our physio Gill Malan also offers functional dry needling and our physio Darcy McSorley, offers acupuncture. Our dry needling physios, are the only ones in Pictou County offering this service!! We also offer functional capacity evaluations, ergonomic assessments, job site analysis, pre –employment screening ,and job coaching. Our massage therapists, Marcy MacInnis and Robyn Doyle, offer deep tissue massage, and myofascial release. Marcy also offers acupuncture and Robyn offers massage for clients with MS. Our psychologist is Trinda Power and our pedorthist is Paul Makinen. 
We treat motor vehicle ( MVA), workplace injury patients ( WCB) as well as sports and private patients ( Blue cross, sunlife etc).  We are also trained in treating patients post Cancer.
Common conditions we treat
Arthritis
Carpal tunnel syndrome
Frozen shoulder
Hand & wrist pain
Headaches
Herniated disc
Knee pain
Low back pain
Muscle sprains and strain
Neck pain
Plantar fasciitis
Post-surgery
Posture issues
Rotator cuff injuries
Scoliosis
TMJ