Stony Plain 104, 4300 South Park Drive
Stony Plain AB, T7Z 2W7
Hours of operation
Mon 7:00am-8:00pm
Tue 7:00am-8:00pm
Wed 7:00am-8:00pm
Thu 7:00am-8:00pm
Fri 7:00am-4:00pm
Sat Closed
Hours of operation
Mon 7:00am-8:00pm
Tue 7:00am-8:00pm
Wed 7:00am-8:00pm
Thu 7:00am-8:00pm
Fri 7:00am-4:00pm
Sat Closed
Sun Closed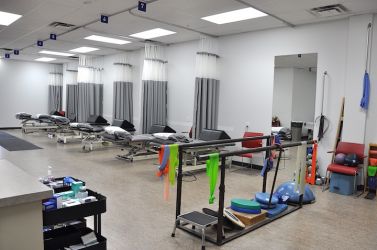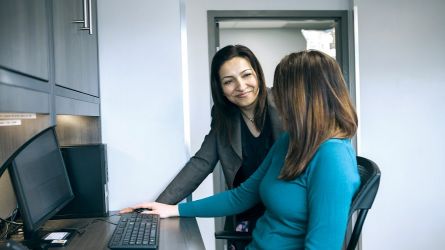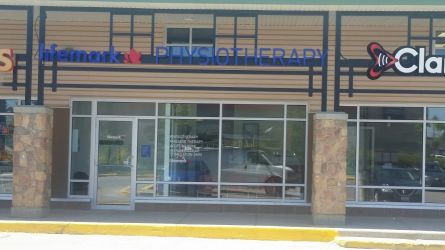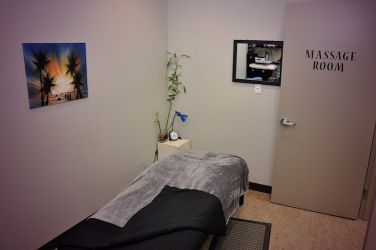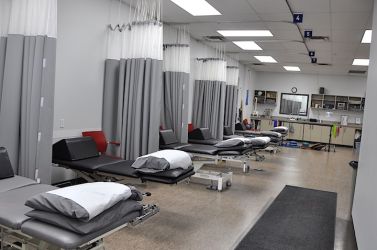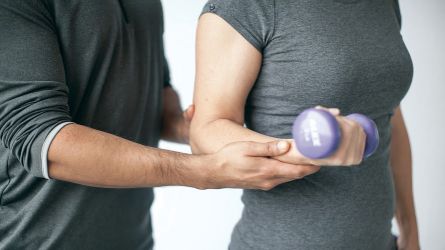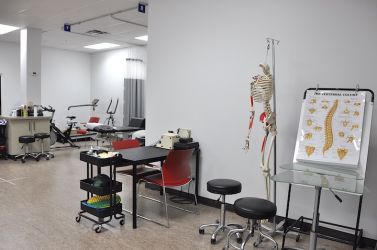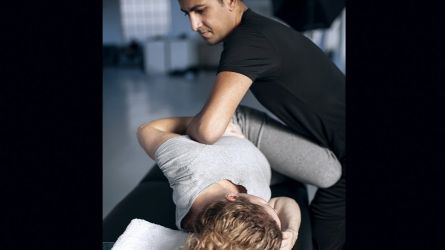 Our philosophy
Lifemark Physiotherapy Stony Plain's skilled team of therapists includes three physiotherapists with strong manual therapy and exercise backgrounds. Our client-centred focus ensures that each individual receives a treatment plan tailored to their specific needs and injury.
The clinic
Our physiotherapy clinic is centrally located in Stony Plain just off highway 16A, adjacent to the Shoppers Drug Mart on South Park Drive and with easy access from Spruce Grove and the surrounding rural community.
The sole provider of physical therapy services in Stony Plain for over thirty years, we have a proven history in helping people recover from injury and reach their potential. We have recently moved to a new facility with updated equipment and modalities, nine treatment rooms and a comfortable gym space.
Parking and transportation
Our facility is wheelchair accessible. We offer ample free parking.
More about our services
Physiotherapy services are provided for a wide range of injuries and conditions including motor vehicle accidents, work related injuries, long standing conditions and sports injuries.
Off-the-shelf bracing and exercise equipment are available and our staff is happy to help with meeting your equipment needs. Our registered massage therapist is available to treat both acute and chronic conditions with specialized equipment and training for pregnancy massage.
Common conditions we treat
Arthritis
Carpal tunnel syndrome
Frozen shoulder
Hand & wrist pain
Headaches
Herniated disc
Knee pain
Low back pain
Muscle sprains and strain
Neck pain
Plantar fasciitis
Post-surgery
Posture issues
Rotator cuff injuries
Scoliosis
TMJ