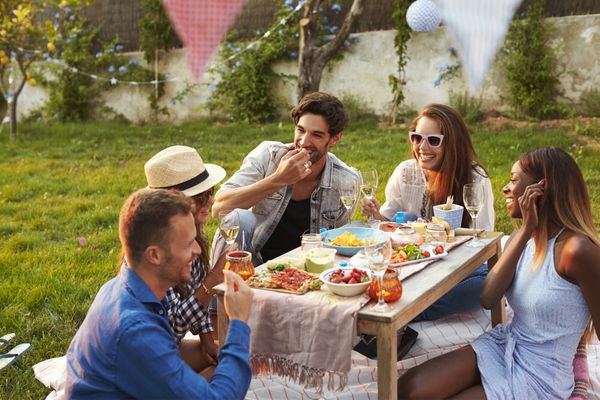 With the brilliant, warm summer days upon us, spending time doing fun activities outdoors can be a wonderful way to ease mental strain and improve mental well-being in various ways. If you want to capitalize on the benefits of outdoor fun but are feeling a little anxious about it, we have some great tips for you!
First off, if you are feeling anxious about getting back out into social situations, know that you are not alone. This new set of concerns is known as "return anxiety" and while it may sound counter-intuitive, spending time outdoors is an excellent way to help ease yourself back into doing the things that are meaningful to you.
Having fun outside has amazing benefits for your overall health, especially emotionally. Research has demonstrated that simply being outdoors improves self-esteem, mood, and happiness while contributing to lower levels of depression, anxiety, and stress.
We have all heard the benefits of physical activity, but did you know that doing physical activity outdoors has been linked to a strengthened social connection for teens and improved physical health as well as reduced depressive symptoms for older adults?
Now with all these benefits in mind, why not try a fun outdoor activity?
If you're looking for more leisurely fun, here are a few ideas you can start with:
Have a picnic or a BBQ with a small group of friends or family in a park or in a backyard
Take a book or writing journal to a park bench or a nearby beach
Draw, paint, or take photos in a neighbourhood green space
Go bird watching at a park
Take any activity you enjoy and do it outside!
For the more physically inclined, try out these 5 fun free activities.
Go for a walk around the neighbourhood
 
Practice yoga outside, on your balcony, in your backyard, or at a park
 
Consider recreational sports activities including shooting hoops, playing frisbee, tennis or badminton or going for a swim.
 
Get out on a bike or strap on some roller blades (don't forget your helmet!)
 
Head out for a hike with a friend (search for some trails and parks near you!)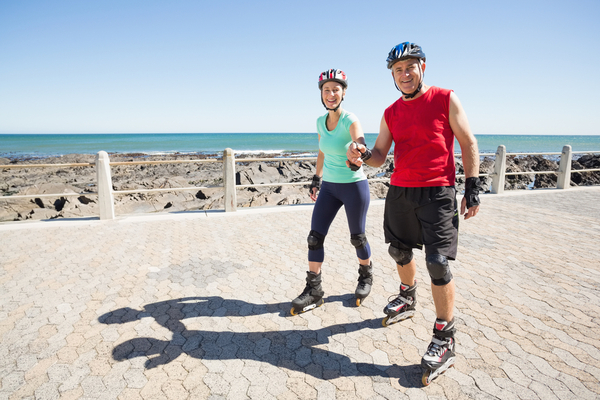 We want you to know that this list is not exhaustive, and we encourage you to participate in any outdoor activities that are fun and meaningful to you. 
If you have children with disabilities and are concerned about accessibility, visit accessnow to find accessible outdoor areas near you by clicking on 'Explore nearby places' and navigating the interactive map.
If you can't seem to shake the return anxiety, here are a few recommendations by the Mental Health Commission of Canada that you can try to help ease the transition.
To learn about how occupational therapy can help you integrate these suggestions into your life, check out our services page. If you feel like you need support, please reach out. Check our locations page to find a clinic near you or book online to schedule an appointment.
We all want to feel some sense of normalcy. After such a unique worldwide event, it's more important than ever to remember that adding fun into your life is key for your self-care routine.
Be it a physical activity or something to help ease the stress, we should never underestimate the importance of fun in our lives. So, get out there and have some fun however which way you please!
This blog was written by Yingyan Lin & Isa Mendez, 2nd year occupational therapy students at McGill University.