Rehab case management services
At Lifemark, we are leaders in Rehab Case Management.
Our experienced case managers work with our customers as partners, within their parameters, to achieve the best possible care and outcome for all.
Case management is a collaborative process that assesses, plans, implements, coordinates, monitors and evaluates the options and services required to meet the client's health and return to work needs.
Rehab case managers are unique in that they facilitate communication between all parties involved with a client, his/her physician and other treatment providers, employers, and customer to best identify what services and resources are needed to promote an optimal rehab outcome and return to function. Our holistic, collaborative approach allows us to offer all parties a positive point person for the client who may otherwise feel overwhelmed with the many different parties offering different and sometimes conflicting services and points of view.
The rehab case manager works in the field, meaning that they are actually meeting the clients, their physicians and treatment providers in the areas where they live and work. This allows an important dynamic and often a more comprehensive understanding of all the factors at play that have to be addressed to ensure a positive outcome for the client's and our customer. The rehab case manager works in assigned geographical areas that are known to them so they are knowledgeable of the preferred treatment providers, physician and employers within that area. To have established relationships is an asset when trying to facilitate consensus on treatment plans that allow the client's to move along the continuum of their rehab recovery.
Services offered include:
Medical Rehab Case Management
Vocational Rehab Case Management
OT Discharge Planning
Ergonomic Worksite Assessment
Home ADL Assessment
Mattress Assessment
Job Site Analysis
Functional Capacity Evaluations
Transferable Skills Analysis
Labour Market Surveys
Job Search Assistance
Return-to-Work Coordination Programs
Rehab File Reviews
In summary, our rehab case managers work closely with the injured individual and all parties including his/her health care providers, attorney, employer, and referral sources in a streamlined and creative way to ensure an effective treatment plan is in place and the client is able to return to work as quickly as possible with the optimal health outcome.
Rehab Case Management Services Locations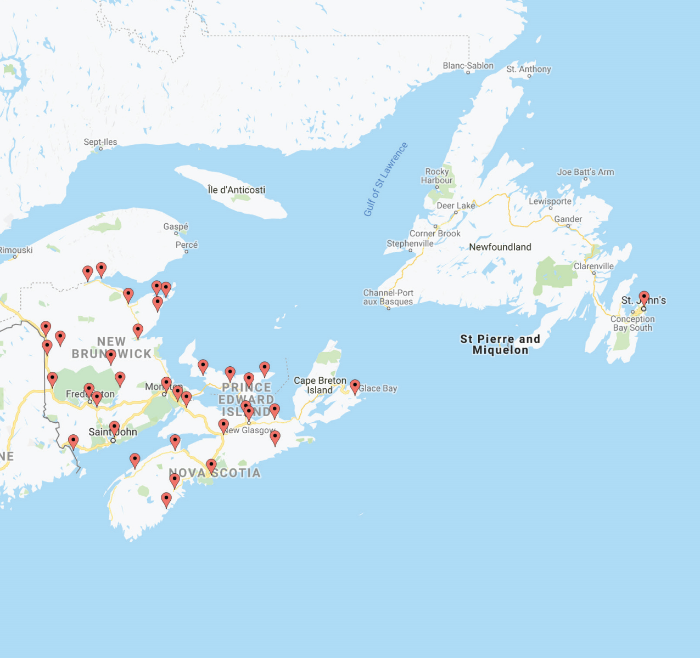 Refer today
If you have a client who would benefit from our rehab case management services, please submit a referral form online or complete our referral form today and email a scanned copy to:
Suzanne O'Connor
Atlantic Regional Manager
Janice Haines
Administrator