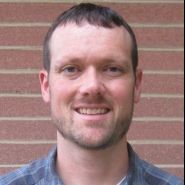 Available at multiple locations
555 George Street North (at London Street)
About
Aaron has been a member of the Peterborough Physiotherapy and Sports Injuries Clinic team as a Registered Physiotherapist since 2000.
A graduate of Queen's University with a Bachelor of Science in Physical Therapy (BScPT), Aaron also has the distinction of working for the University as an Adjunct I Professor involved in the clinical education of physiotherapy students. In 2013 he won a National Award given out by the Canadian Physiotherapy Association for his contributions.
Aaron has been a Fellow of the Canadian Academy of Manipulative Physiotherapists (FCAMPT) since 2006, holding a Certificate of Advanced Manual and Manipulative Physiotherapy. He has been certified with the Acupuncture Foundation of Canada Institute (CAFCI) since 2008. Aaron also holds post-graduate training in many other orthopedic treatment approaches including McKenzie, Mulligan, soft tissue release and dry needling.
In 2009 Aaron teamed up with the Registered Massage Therapists' Association of Ontario (RMTAO) to teach courses on assessment skills. His courses now allow participants to earn a Certificate of Excellence in Assessment given out by the RMTAO.