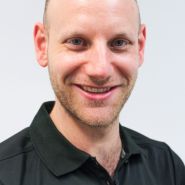 Available at multiple locations
Olympic Oval
6111 River Road, Suite 160
About
Adam holds a Master of Science in Physical Therapy degree from the University of Alberta and a Bachelor of Arts from the University of Calgary. Adam is skilled in spinal manipulations, Mckenzie self-mobilization, functional dry needling, acupuncture, soft-tissue release, muscle energy techniques, and home exercise.
Adam has experience treating competitive athletes, weekend warriors, injured workers, family practice, motor vehicle accidents, and indigenous populations. Adam also has a keen interest in sports injury rehabilitation and injury prevention. He is dedicated to helping clients meet their health and wellness goals. By continually attending seminars and courses, Adam ensures he utilizes the most current and relevant information. Adam is able to employ softer techniques for seniors, children, and clients with complex medical histories. Adam takes a functional approach to treatment looking at the whole body, posture, and movement patterns to find the cause of dysfunction and correct the problem.
Outside of work, Adam can be found cycling, in the mountains, cross-country skiing or scuba diving.